Volante visit Defenture
Note; the post below has been translated with Google Translate.
On Tuesday March 19th, Volante organizes a company visit to Defenture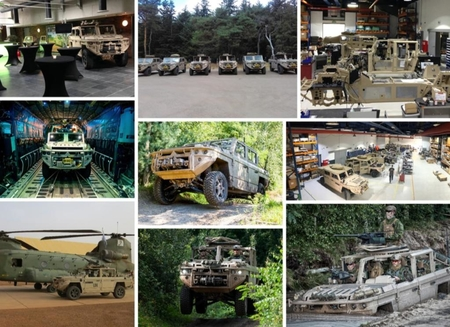 On Tuesday March 19th, 2019 Volante organizes another company visit. This time we visit Defenture B.V. in Tiel. Defenture is a fast-growing and dynamic company specializing in the development, production, sales and maintenance of special light tactical vehicles for Defense, security enforcers and disaster operations. The modular vehicle platform, developed entirely in-house, forms the basis for the extremely groundworthy vehicle the "VECTOR", which is used by the special unit of the Royal Dutch Army, the Korps Commandotroepen (KCT).
Program:
17:00h: Reception with soup and a sandwich
18:00h: Presentation Defenture
19:00h: Guided tour
20:00h: Network drinks
21:00h: Closing
Sign Up:
You can no longer sign up, the maximum number of attendees has been reached.
Company:
Defenture is a young and dynamic manufacturer of special light vehicles for Defense, security enforcers and disaster operations. Our vehicles are valued and sold to the Dutch MOD's special infantry units.

Defenture has a unique concept of close collaboration with strategic local partners that not only helps to minimize costs and lead times, but also contributes to local prosperity and economic growth.

More info about company and product…..