Volante visit Police Academy Apeldoorn
Note; the post below has been translated with Google Translate.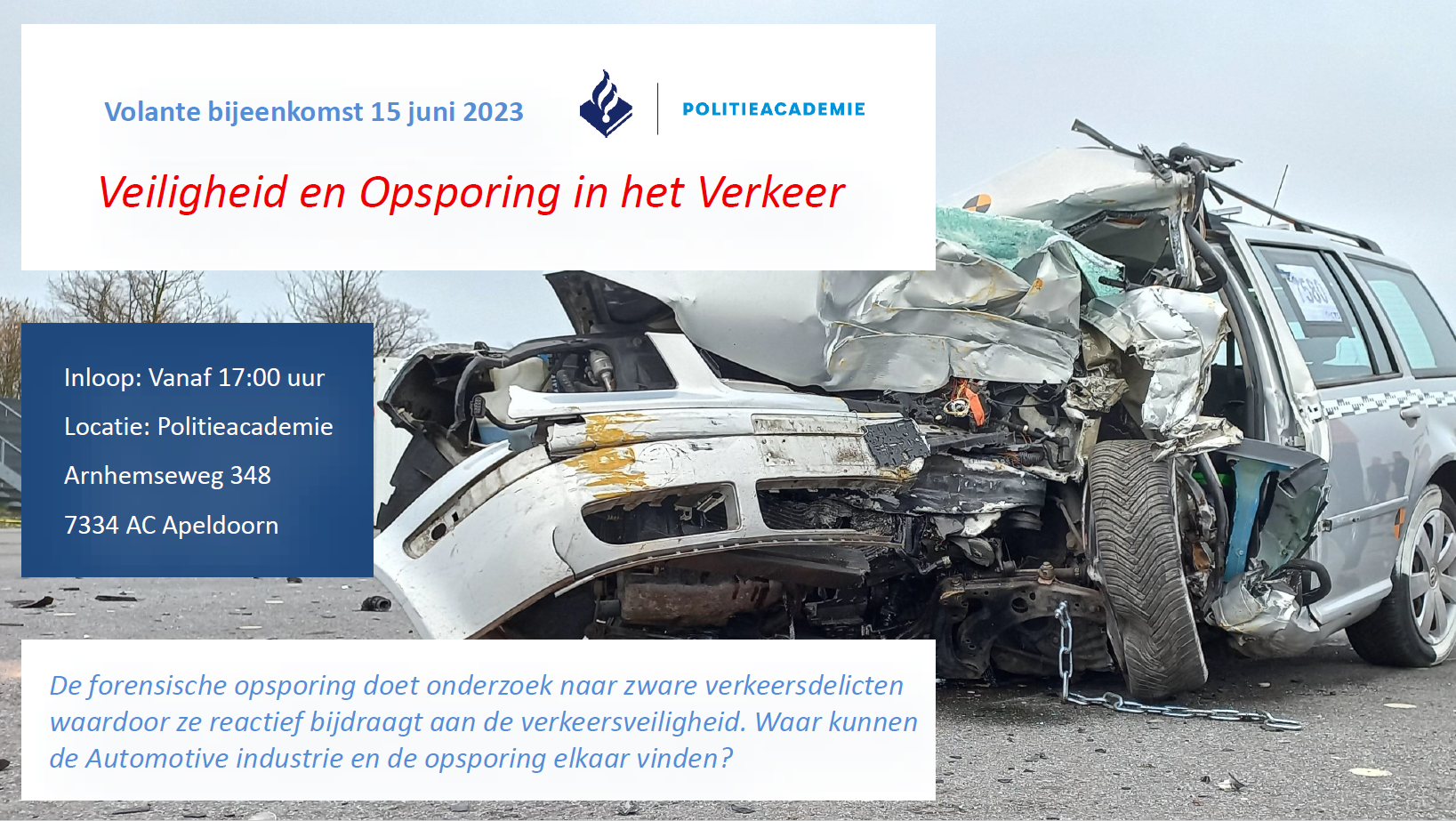 Always wanted to know how our policemen and women are trained and what special training they have to go through? Then we now have an interesting and educational company visit on the agenda for you at the Police Academy! The subject is "Safety and Detection in Traffic".
In 2020, nearly 5,000 students followed an MBO, Bachelor's or Master's program in Basic Police Education. The Police Academy's specialist police education provides further education for police officers, with approximately 21,000 students following specialist education or training every year. In addition, the core task of the police academy is to conduct social scientific research and they function as a knowledge and information hub. In total, about 1200 FTE work at the police academy at 11 locations in the Netherlands, of which Apeldoorn is one.
After the reception we start with a sandwich and cup of soup, after which we get a tour and presentation. The program also includes a fictional crime scene where we can experience investigative methods in practice. All in all a very interesting evening.
The program in short:
5:00 pm reception
soup + sandwich
guided tour presentation
fictional crime scene
networking drink
21:00 End of visit
Location:
Politieacademie
Arnhemseweg 348
7334 AC Apeldoorn
Due to safety regulations, showing an ID (driver's license, passport, ID card) is mandatory.
Sign-up:
You can register for participation in the visit via the online registration form.
UNTIL THEN!