Report Volante reunion 2019
Note; the post below has been translated with Google Translate.
"Do you ever wonder how former fellow students are doing and where they ended up? Would you like to talk to other automotive engineers? Then take this opportunity and register for the Reunion on November 16, 2019!"
This is how our invitation to bring together former students and Volante members during the open day at HAN Automotive began.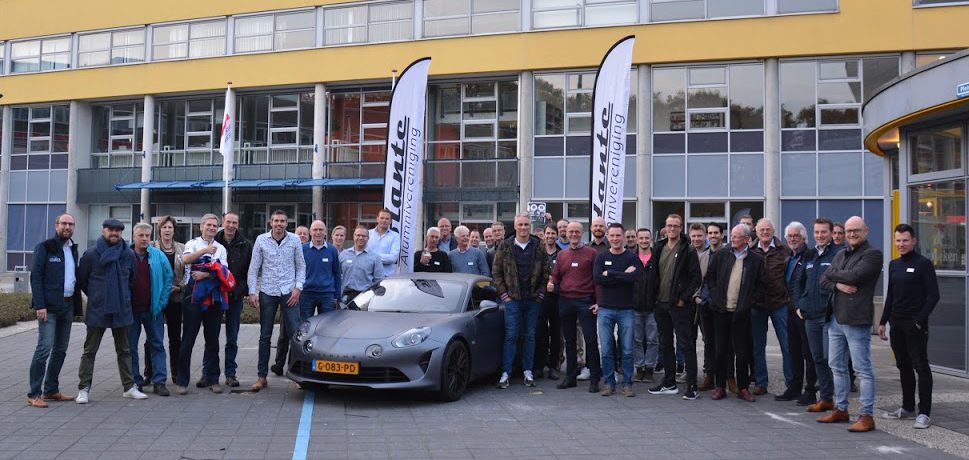 Saturday afternoon 16-11-2019, the group is over 50 people and the meeting started in room 99 with a cup of coffee and a nice piece of cake in order to get into the "network" atmosphere and old stories.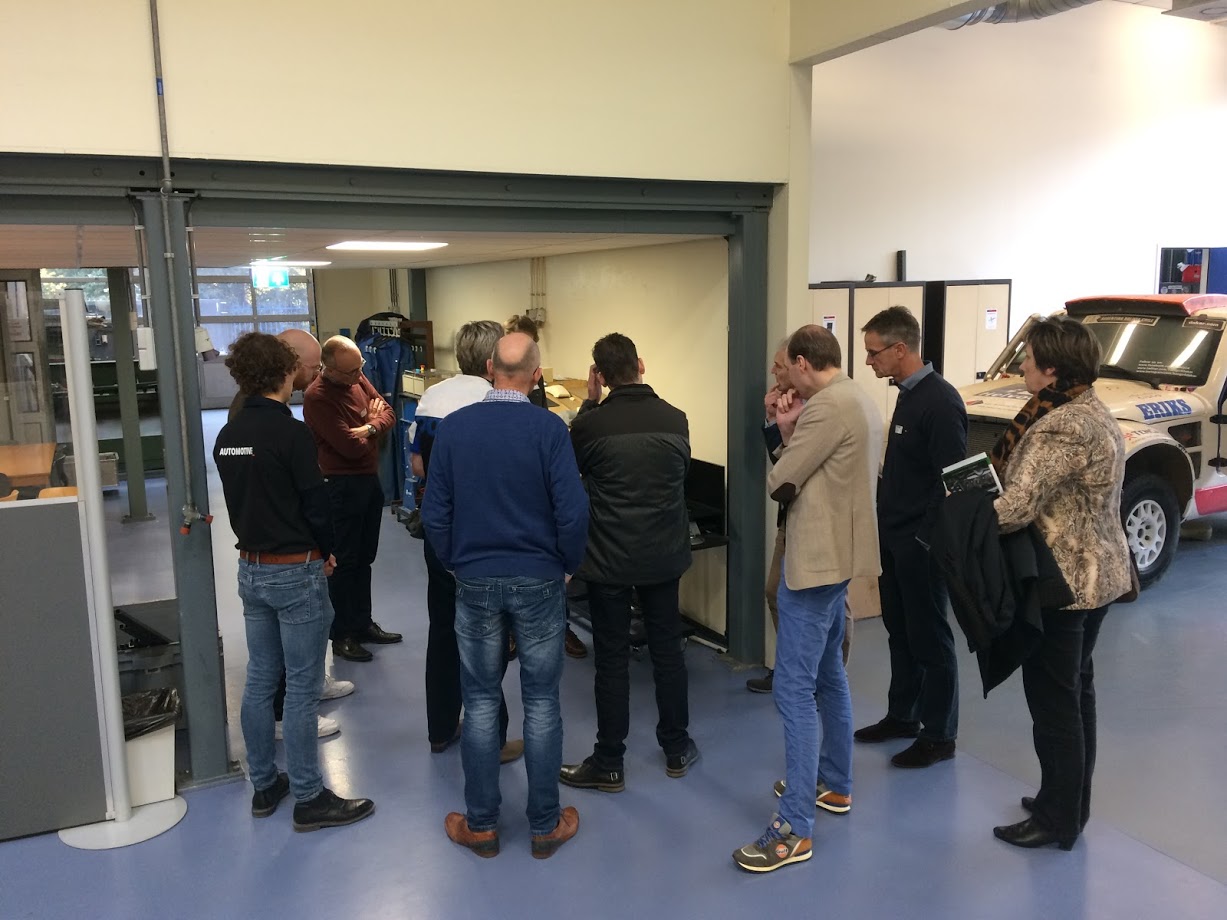 Under pressure of the conviviality with a little delay, our chairman Bertram Padmos, together with lecturer and PR coordinator HAN Automotive, Koen Lau, warmly welcomes everyone present. A tour of the HAN automotive, which has been greatly renewed for many former students, is started. The attendees are divided into 3 groups supervised by students. To note the length of time it was an interesting tour. Han automotive will be called "HAN engineering & automotive" from 2020 onwards, Koen Lau said during his short speech.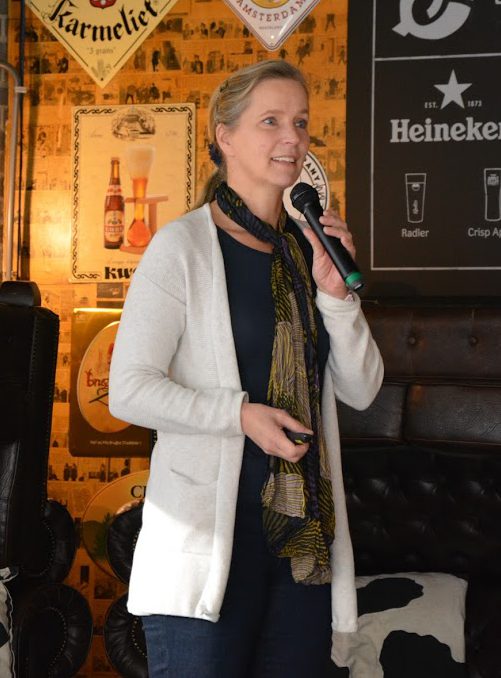 The program is followed by an interesting presentation by Dr. Ir. Saskia Monsma about the HAN Technical Masters program. During the presentation* a clear picture is sketched of what and also how the HAN courses for MSc. in the automotive field.
*For those who are interested, or were not there, the presentation can be downloaded via the link below.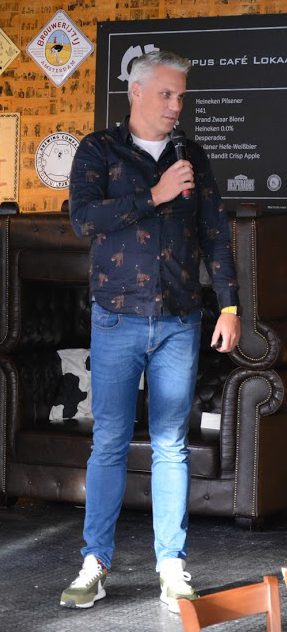 After the presentation of Dr. Ir. Saskia Monsma we gave the floor to the co-founder of website www.autoblog.nl Wouter Karssen (who also had a very nice Alpine A110S with him).
Wouter talks about the creation of Autoblog and how Autoblog has grown from 533 views in the first month after its founding in 2004 to the largest website for petrolheads in the Netherlands in 2019, with now 1,700,000 views per month. Afterwards there is time for a Q&A session in which some nice propositions and unsalted opinions appear. Wouter and the public visibly enjoy talking about cars and everything around them, but our chairman Bertram keeps an eye on the time and gives around 3 pm the message "three more questions and then it's time for beer". And as it should be in a student café, drinks are fun after the three questions…
The people present are enthusiastic, a gathering in room 99 is a success, this will be continued…
Koen Lau, Saskia Monsma, Wouter Karssen, thank you for your contribution to this interesting and enjoyable afternoon.



You can view some photos of the afternoon below.
Photos Volante Reunion 2019
The Volante Reunion 2019 was made possible with the support of: