Report Volante visit Police Academy
Note; the post below has been translated with Google Translate.
On June 15th, 2023, we were warmly welcomed with about 40 participants at the police academy at their beautiful concern location in Apeldoorn. This former Roman Catholic minor seminary is a national monument and was tastefully adapted to its new task in 2010.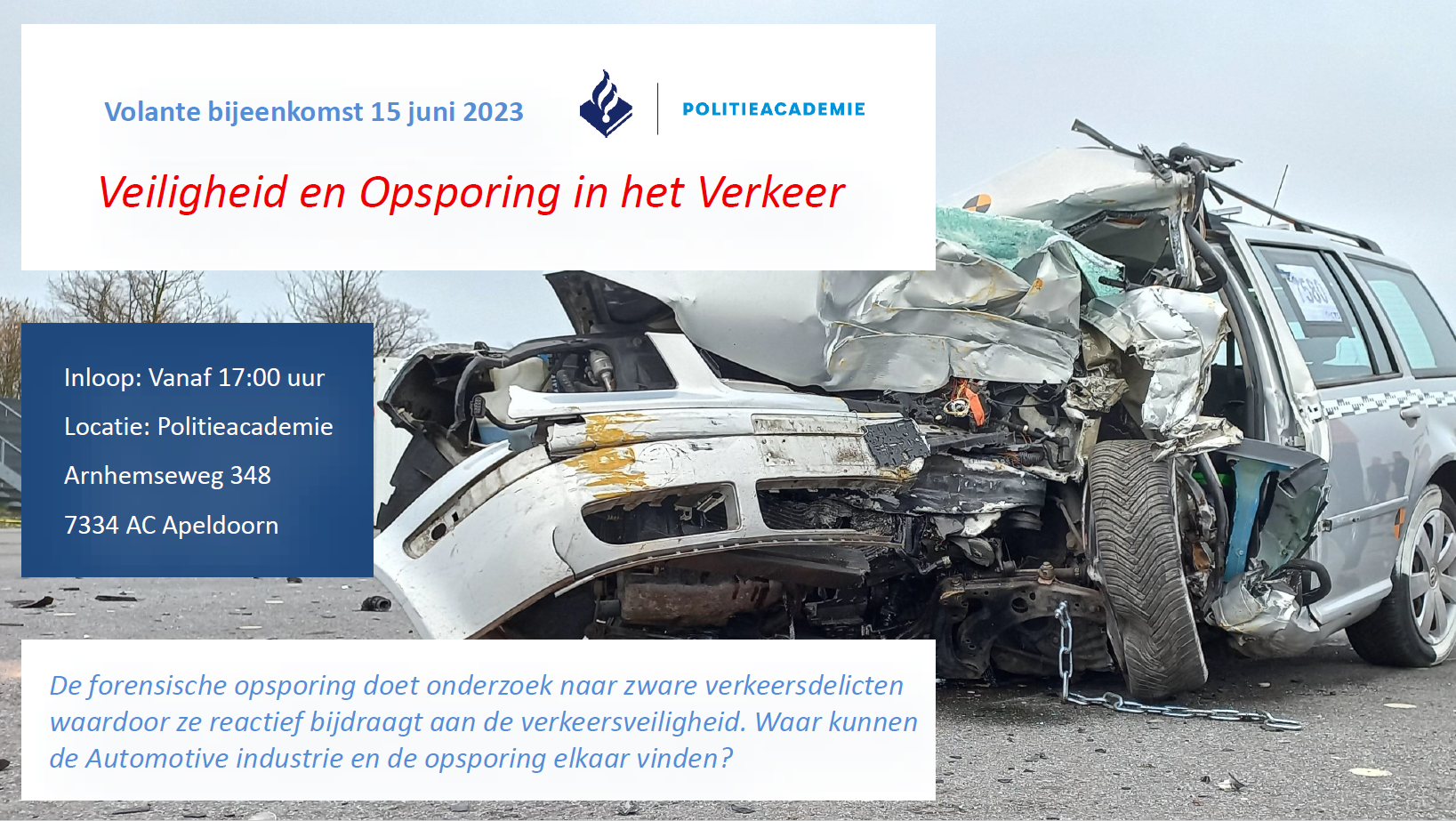 Our host for this company visit was Sander de Goede, who is a lecturer in forensic detection at the police academy and who also graduated from HAN Automotive.
After a short word of welcome, a number of introductions made it clear to us what is involved in forensic investigations and how one carefully arrives at the burden of proof in order to unequivocally determine the circumstances and any question of guilt. A number of practical examples were discussed interactively with the participants: it also became clear that even a seemingly logical situation could have turned out very differently in reality. This was also confirmed by Kikianne, who taught us how analysis of data from smartphones, traffic control systems and vehicles are now important pillars in forensic investigation.
After the lectures, we were shown around the various research rooms where analyzes are carried out and we were taken to a fictional crime scene, based on a true accident. There, all participants could assess for themselves what they saw and thought about the circumstances of an accident. In the explanation by Ruud, when we were back in the room, it became clear how many signals and information you have to collect in order to arrive at an unequivocal judgement. But also that witness statements are often contradictory or in any case not adequate. After intensive investigation, the actual circumstances turned out to be surprisingly different than first assumed and to have led to a conviction.
A good indication that the subject was considered very interesting was that we were running out of time with the program and that the participants continued to talk to each other during the (non-alcoholic) drink afterwards. We would like to thank Sander and his colleagues for the warm welcome and very interesting evening.

You can view some photos of the visit below.
Photos Volante visit Police Academy