Report Volante Rally 2014
Note; the post below has been translated with Google Translate.
The Volante Rally 2014 was held on April 12th this year. The fifth edition of the successful rally with "special cars".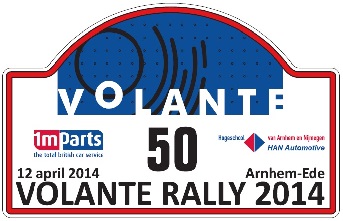 This year was the start at HAN Automotive in Arnhem. The open day of the training was also on this day, so there was still the possibility to visit the school before the rally.
Despite the lesser prediction reason, we still have the Volante Rally 2014 under a beautiful sunny sky. The number of registrations was very high this year. Before we could take the registration form offline, there were already 48 registrations instead of the maximum 40 that we had planned. We also had to disappoint a good number of potential participants because we were already full. After a cancellation on Friday evening due to an APK inspection that did not go well, there were eventually 47 participants who started. These were all driven through our beautiful "starting arch", better known as the Dakar Tent.
Unfortunately, 1 participant dropped out 100 meters after the start due to fuel leakage, it was not justified to continue driving. There were also some problems along the way for one of the participants, but he did not arrive at the end point, not entirely via the planned route.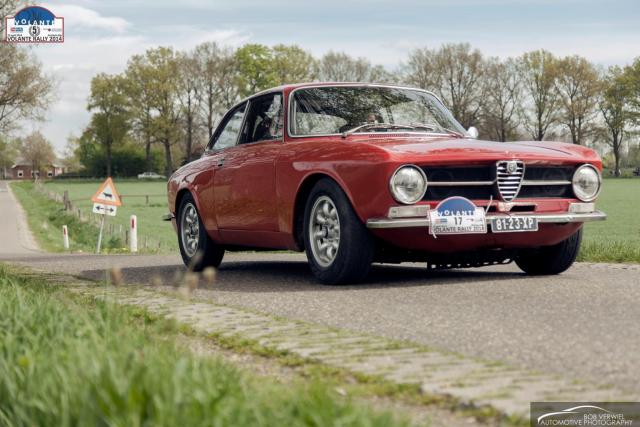 The other 45 participants all drove in via a beautiful route via Hunmmelo, Zutphen and Brummen to Apeldoorn and then via the Veluwe past Otterlo to Imparts in Ede. Along the way, of course, different assignments had to be navigated again, with a few nice challenges included that were missed by, sometimes many and sometimes even everyone. There were also a number of skill tests on the way.
The fight was fanatic again this year and that has yielded the following result.
The Result:
Martien de Louw and Angelique de Louw with the Austin Healey 3000 MK2A
Chris Westland and Jarno Spijker with the BMW 1602
Nieck Rengerink and Erik Walet with the Porsche Boxster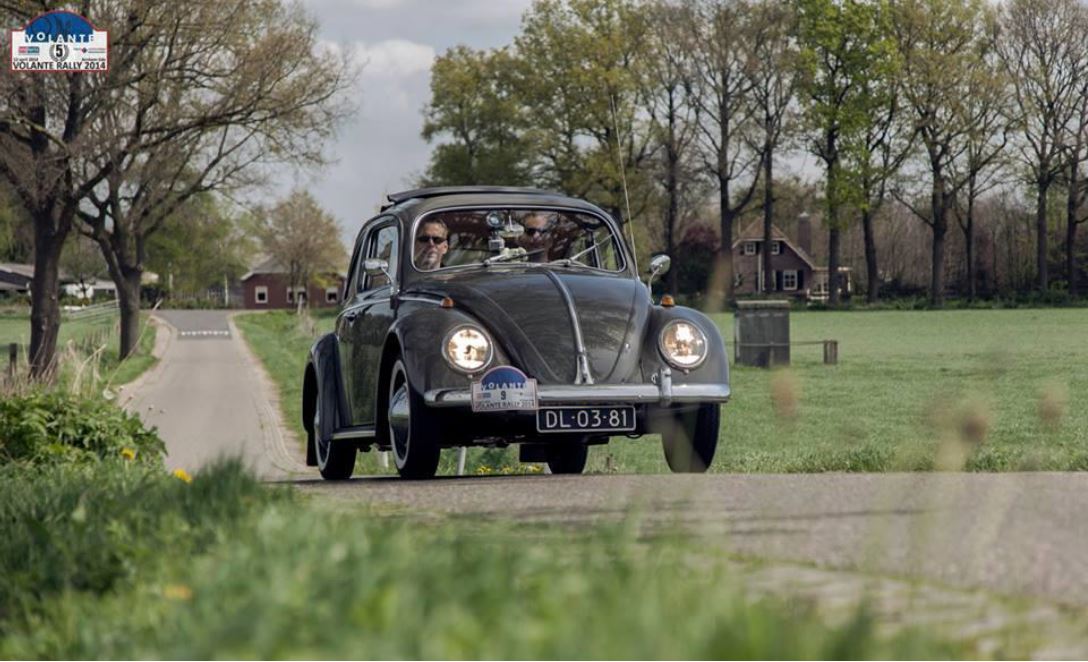 The most special vehicle of 2014 is the perfectly restored and beautiful VW Beetle 1200 Ragtop De Luxe from the Jord and Niels Kuiken team.
After the award ceremony we had a nice drink and for the participants who had registered for it there was a BBQ together with the organization. The drink was very enjoyable and there was plenty of talk about the rally and the old school days. Unfortunately, the BBQ was less successful due to a limited capacity for frying the meat. But this should not spoil the fun of this further successful day. The photos can be viewed quietly below.
Photos Volante Rally 2014