Report Volante visit Lightyear
Note; the post below has been translated with Google Translate.
Wednesday December 4th was the date: Lightyear One. By far the best "sold event" in the history of Alumni Association Volante. All places were forgiven within 3 hours.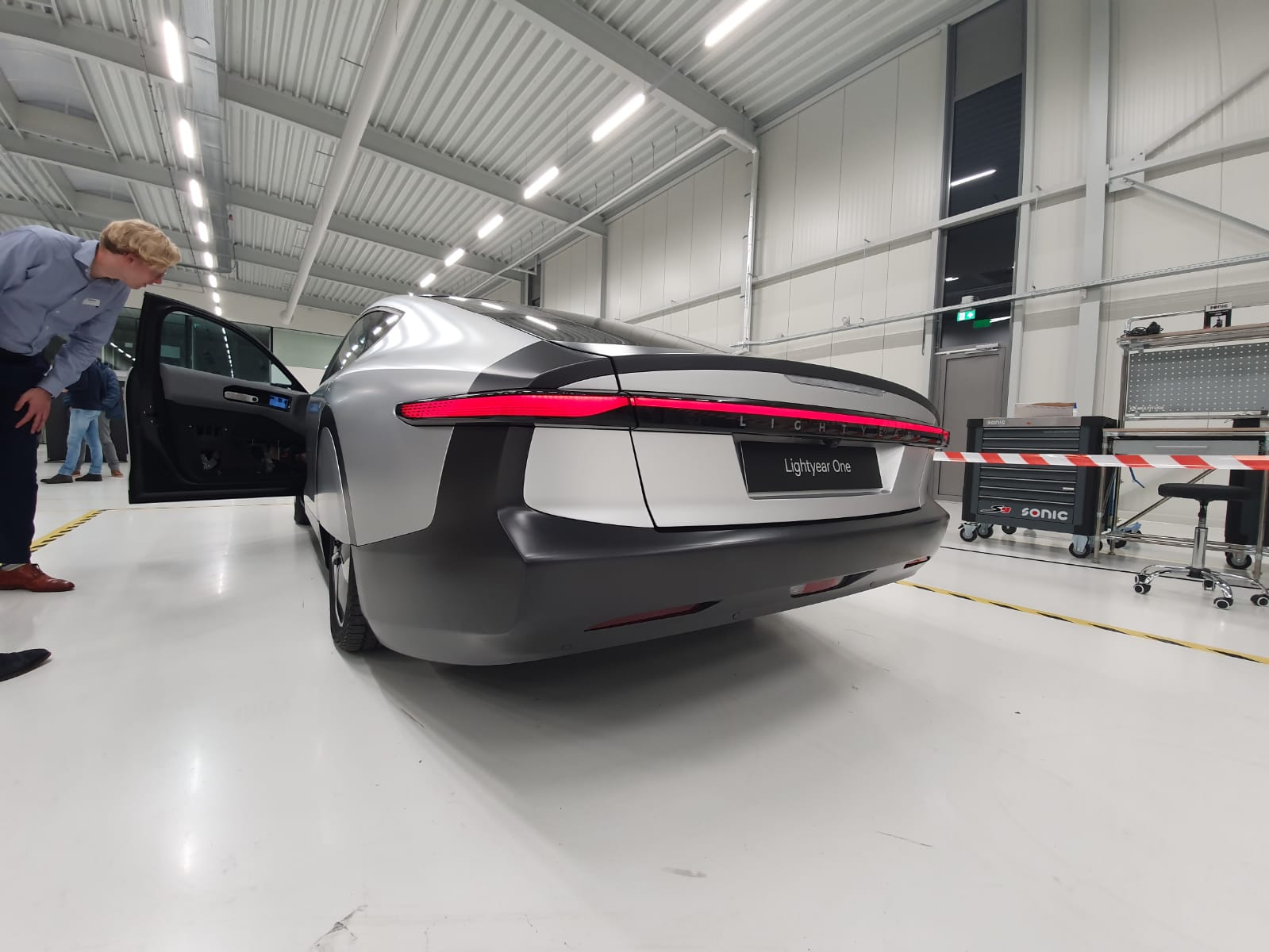 Once arrived at the new location on the Automotive Campus in Helmond, a warm welcome with a sandwich and a drink awaited us. The event will be opened around 6.45 pm and we will see the presentation from Lightyear. Where does Lightyear come from and where does this adventure go? From Solar Challenge to production car. A process that has received a lot of attention from all over the world. And the result can be there.
Time to visit the production hall. That is something different than an average production hall in the Automotive. Everything clean and white. Lightyear has made a number of locations in the hall especially for us in which we receive an explanation of the various processes and production processes. The vehicle is long, low and wide. The lines are beautiful, the seats are good and the looks are challenging.

You notice the enthusiasm of everyone and it takes a while before everyone is bored. Followed by a nice network drink, we as Volante notice that we are moving in the right direction. We have an active core and great events. On to the next event; January 22nd VDL Translift in Dronten.
Lightyear and in particular Willem, thank you very much for making this visit possible!



You can view a number of photos of the visit below.
Photos Volante visit Lightyear