Report Volante reunion 2022
Note; the post below has been translated with Google Translate.
Saturday afternoon 19-11-2022, exactly three years after the first reunion of this setup in collaboration with HAN and student association Lokaal99, the second edition of the Volante reunion took place.
As during the first edition, the HAN campus was opened on Saturdays due to the open day. Because it was the open day, the former HTS-Autotechniek/HAN Automotive students visiting the reunion could admire the completely renovated building at Ruitenberglaan 29 in full occupancy. For this purpose, after the first drink in room 99 at 13:00h, the reunion started with a tour by two very enthusiastic second-year HAN Automotive students.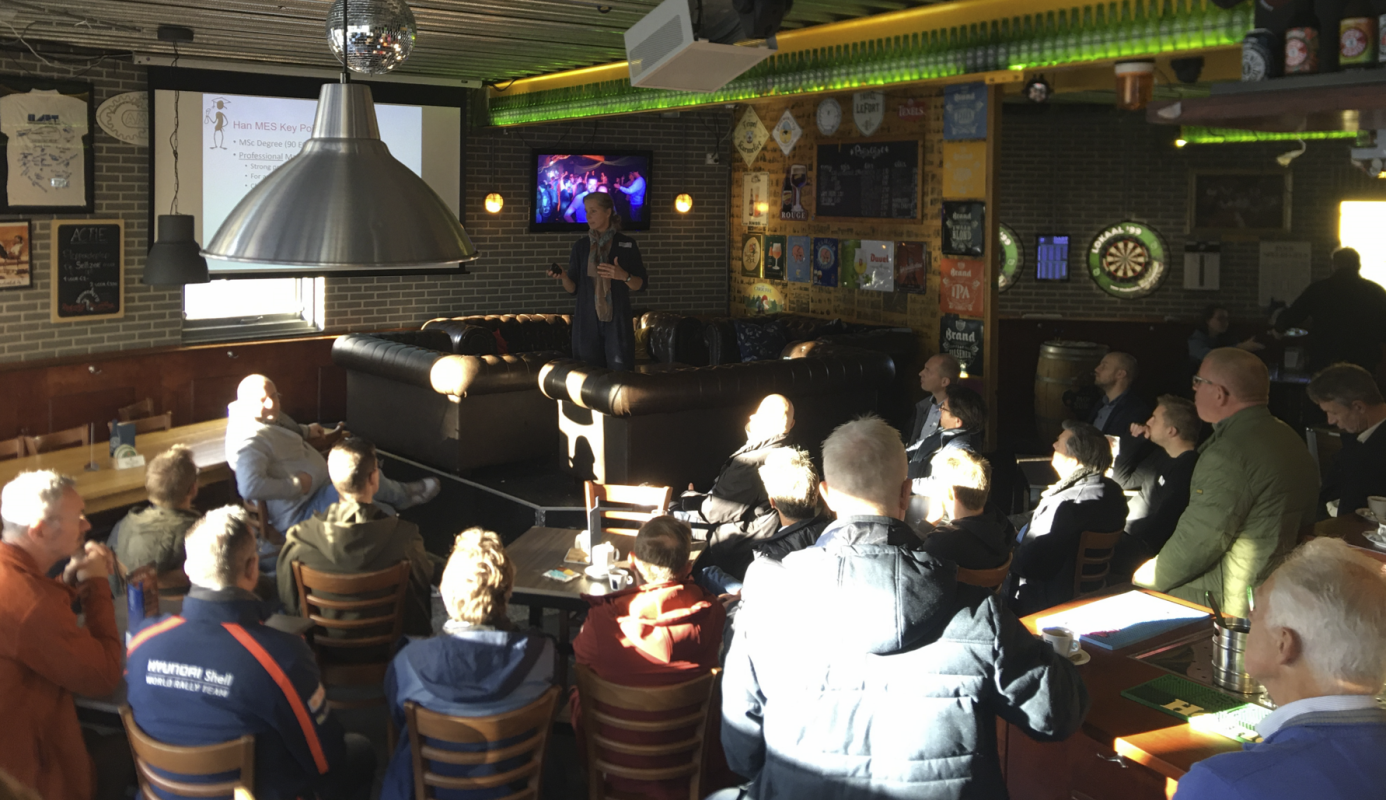 According to the recipe of the first edition, there are two guest speakers who gave a presentation on an interesting topic. The first presentation was given by Dr. Ir. Saskia Monsma about the HAN Master Engineering Systems programme. During the presentation, an overview was given of what the Master Engineering Systems at HAN entails. It is striking that it is a real application-oriented training "Strong practical focus (applied research)", a characteristic that many former HTS car technicians can probably identify with. After the presentation of Dr. Ir. Saskia Monsma speaks to Patrick Heuts, director of R&D at the Dutch (electric) bus manufacturer EBUSCO. Mr. Heuts talks about the success story of EBUSCO, which is only 10 years old and which technological developments have contributed to it so far.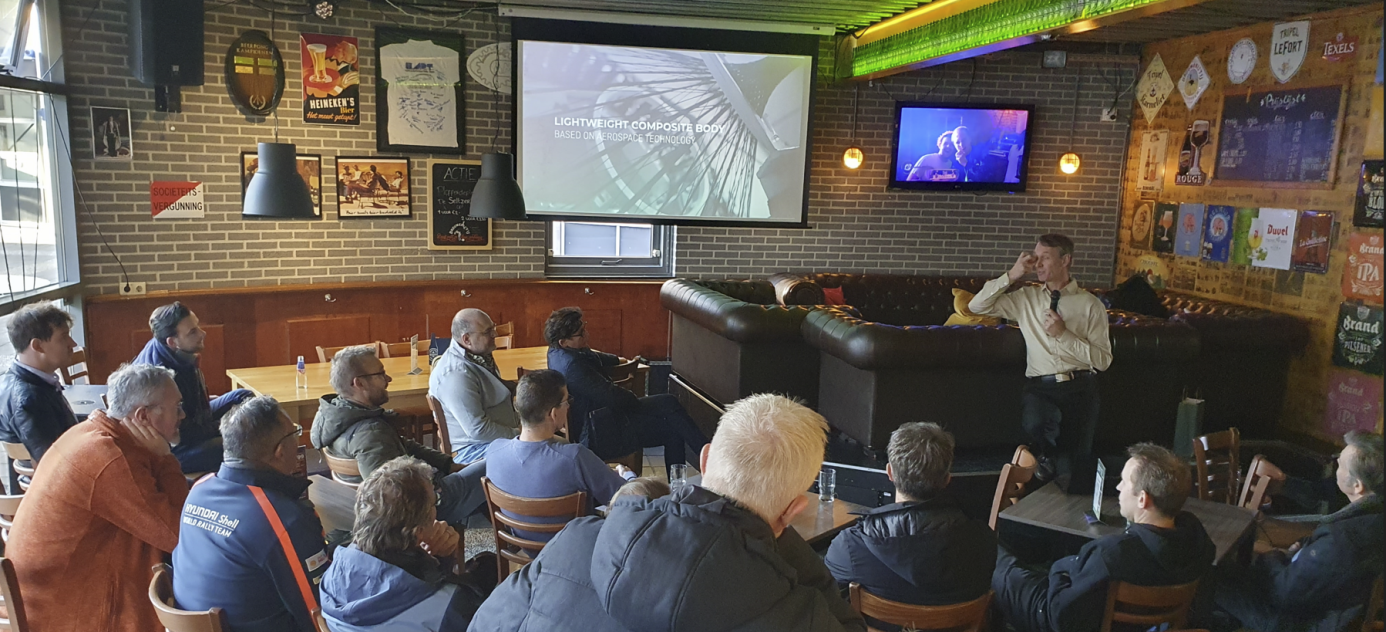 Then it was on to the latest development from EBUSCO, the 3.0. A battery-electric city bus, the body of which is largely made of carbon fiber composite material and where the LFP batteries are incorporated in the floor, which is only 12 cm thick. Thanks to the lightweight body construction and the efficient powertrain, EBUSCO says it has a range of 575 km. This range makes it possible to drive a common timetable with the 3.0 on one battery charge. Due to the interests of those present, the technically in-depth presentation was slightly delayed in terms of planning, but around 4:00 PM there was finally a drink in the cozy campus café Lokaal 99.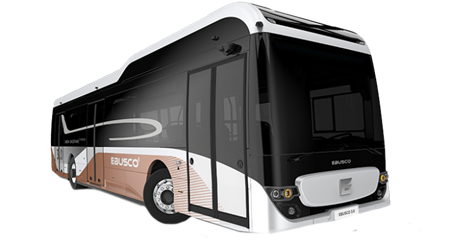 According to the activities committee an event to keep on the calendar every year. We would therefore like to organize a reunion next fall for our members and former HTS Autotechniek & HAN Automotive graduates. If you have a great idea or topic in mind for this event, please contact us!
HAN, Selma van Loon, Saskia Monsma, Patrick Heuts, Bertram Padmos and student association Lokaal99 thank you for your contribution to this interesting and pleasant afternoon!





You can view some photos of the afternoon below.
Photos Volante Reunion 2022
The Volante Reunion 2022 was made possible with the support of: