Report Volante Rally 2016
Note; the post below has been translated with Google Translate.
On April 9th, the 7th Volante rally was already under the now traditional spring sun.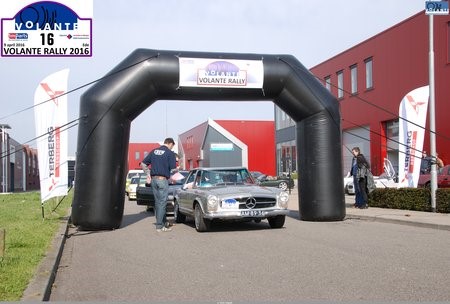 44 teams stood around the clock from 11 am at the Imparts fa in Ede to start this edition. As usual, the field of participants consisted of a colorful group of cars and participants. This year we were again able to greet a number of participants, who rode along for the first time. In addition, of course, there were enough teams present who have not skipped any edition yet. The ride took the participants from Ede across the beautiful Utrechtse Heuvelrug to the endpoint, Residence Rhenen in the eponymous Rhenen.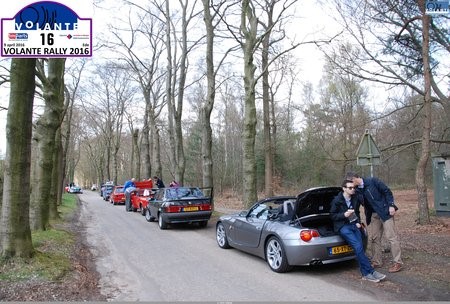 This year, too, the route turned out to contain some surprises, which prompted Paul to comment that all roads of the entire industrial site where Imparts is located should be demolished and re-constructed because the first assignment for many teams still posed an unbridgeable problem.
Arriving at the end point, all participants were still chatting pleasantly while waiting for the final result while enjoying a drink and a snack. A few teams have remained to enjoy a wonderful dinner.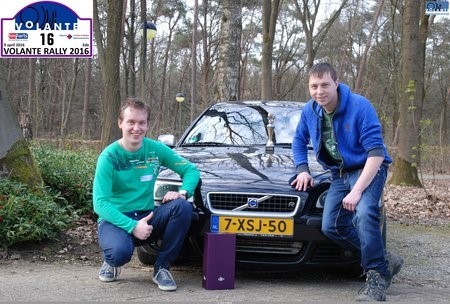 After many calculations and puzzles, the prize winners were finally announced:
1. Mike van Thiel and Maarten van Zuijlen with the Volvo V70R
2. Luuk Potze and Robert Noeverman with the Nissan 240Z
3. Chris Westland and Jarno Spijker with the BMW 1602
The prize for the "most special" car this year went to the car of Jeanette Polman and Hélène Blankespoor. They rode the rally with a beautiful Triumph Stag from 1976.

Congratulations to you all!
Enjoy afterwards? View the photos below or on facebook!
A response from one of the participants:
"Once again a super nice day, not because of the weather, but because of a top organization! Next year again! Thank you for all your efforts."
Photos Volante Rally 2016

The Volante Rally 2016 was made possible with support of: