Report Volante Motor Tour 2016
Note; the post below has been translated with Google Translate.
The fourth Volante motorcycle tour was held on Saturday 11 June.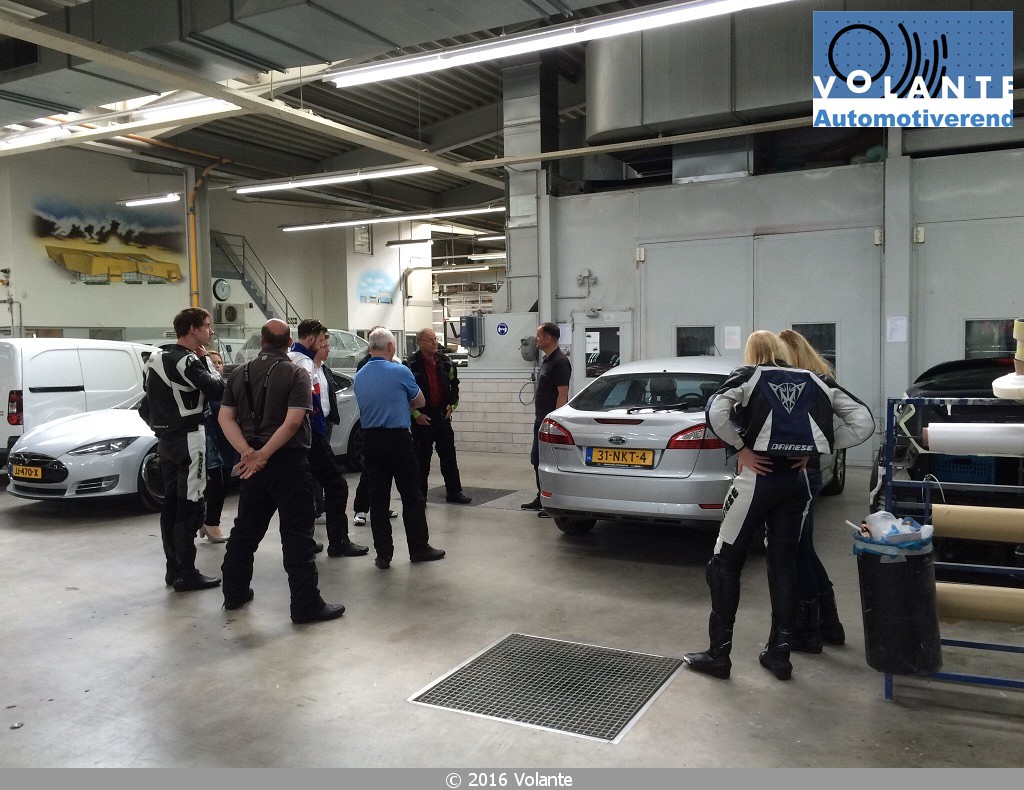 June 11th at 10:00h at ABS Splinter, gave the invitation of Ton Hermus to read. Ton organized this 4th edition of the motorbike ride. Nice, ABS Splinter in Amsterdam, but the first 93 km already go there. On the way there, the rain radar line runs exactly parallel to the A1, but in such a way that you drive under it exactly. Also nice.
After arrival, we get an interesting tour of the damage repair company, which is one of the six companies where Tesla's can be repaired. It is nice to see and it is also immediately clear that brand-specific (recognized) damage repair is a must for this type of vehicle. There are a number of Tesla's with damage whose sum of the damage amount (per vehicle) exceeds the purchase amount of a nice mid-sized car.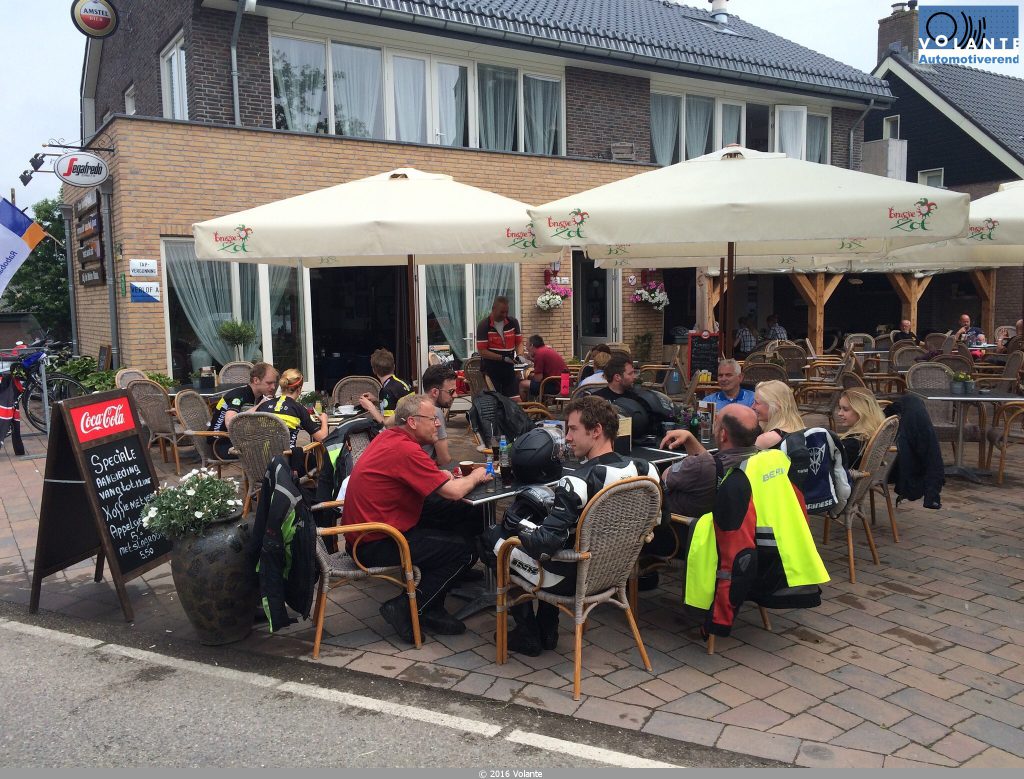 We board at 11:00 and follow the route that Ton has worked out and prepared for us this time, for which thanks. With a tour around Amsterdam Noord and Zaandam we drive towards Schiphol and then go along the Westeinderplassen and Noordeinderplas. The route along the Meije is beautiful but very busy. We eat lunch halfway this beautiful winding road at eatery the Halve Maan.
At Schoonhoven we again take a ferry, now across the Lek and then continue on the dike. It appears that you can score great ice creams in the old center of Nieuwpoort. After this stopover the group falls apart bit by bit because everyone is slowly returning home.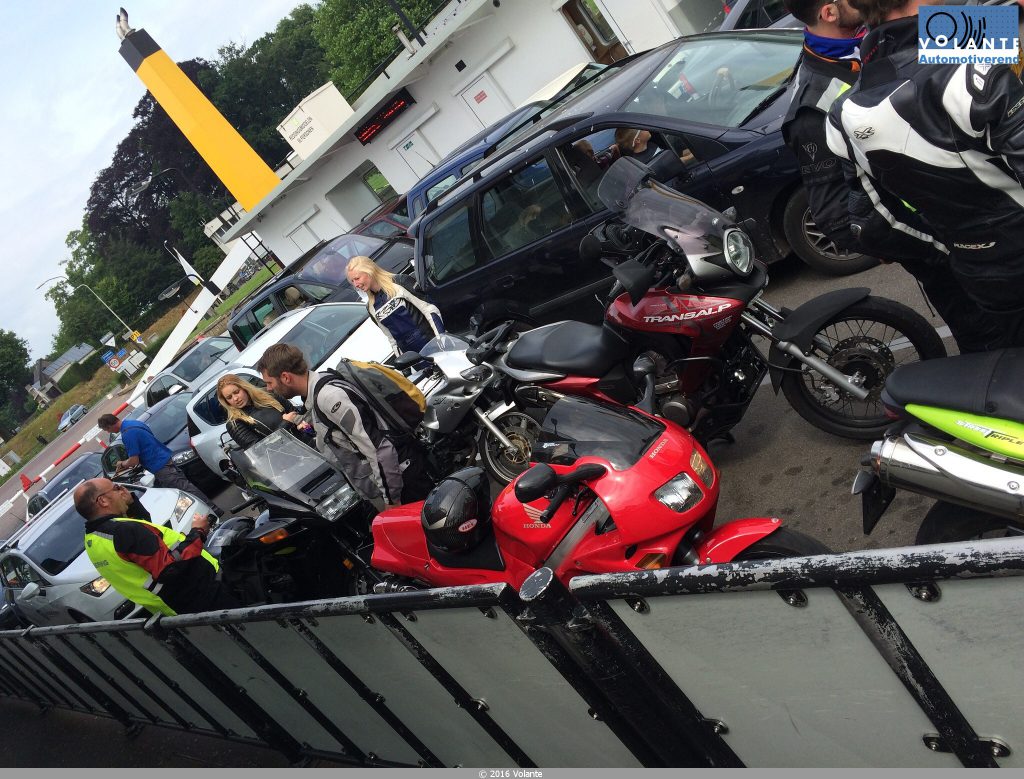 The last part of the trip we drive with four people across the Lekdijk in the direction of Amerongen and from Rhenen I only hear the blows of the Buell around me. At Schaarsbergen I strum quietly through the gate of Park Hoge Veluwe and come face to face with a herd of deer a few meters away. Unfortunately the phone was empty at that time, so no registration this time. Via the Hoenderloo exit I use the last few meters to Apeldoorn.
At the end of the day I drove 340 nice kilometers out-of-home, good for the seat meat. Apart from some rain on the way there we kept it completely dry during this ride and it was sometimes warm in the sun. Furthermore, the Buell has broken the 50,000 km limit this day (which I myself have proudly and happily put on it). A nice day!

All photos can be viewed below and also in photo album on our facebook page.
Ton and Hans thanks for the organization and the report!

Photos Motor Tour 2016