Report ALV and autumn event RDW Test Centre
Note; the post below has been translated with Google Translate.
On Saturday, October 9th, 2010, Volante held its annual autumn event and again had a sunny day for this.
Driving skills training
Early in the morning, from 8 a.m., we were welcomed by Team Swanborn at the RDW Test Center Lelystad. 20 enthusiastic Volante members had signed up to receive additional training in controlling their vehicle on this cold, but sunny morning.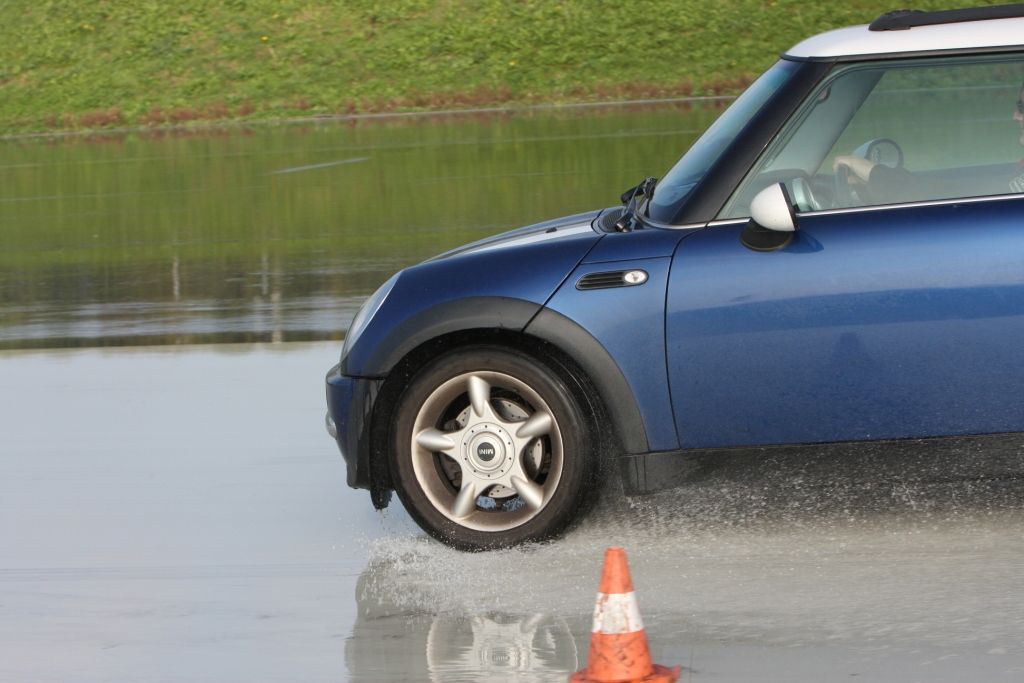 Brake!
After a short introduction, we went on the job in 2 groups. Enthusiastic and professional instructors gave the participants instructions on how to better control their vehicle in emergency situations.
We started with various braking exercises under different road conditions: dry, rough, damp and soaked. It was a revelation to be able to experience how the car behaves in these different circumstances during emergency stops and steering corrections. Especially the test on the very slippery road surface gives some thought about how the vehicle reacts. Despite ABS and ESP systems, it sometimes turns out to be quite a challenge to have the vehicle brake properly and to drive it.
Circle track
On the small circle track, which was very slippery, we were able to experience vehicle behavior at various speeds and try to correct under or upset. Many pirouettes were made here, especially when the parking brake was also applied. Fortunately, no accidents occurred and the participants were unanimously positive about the experiences gained this morning.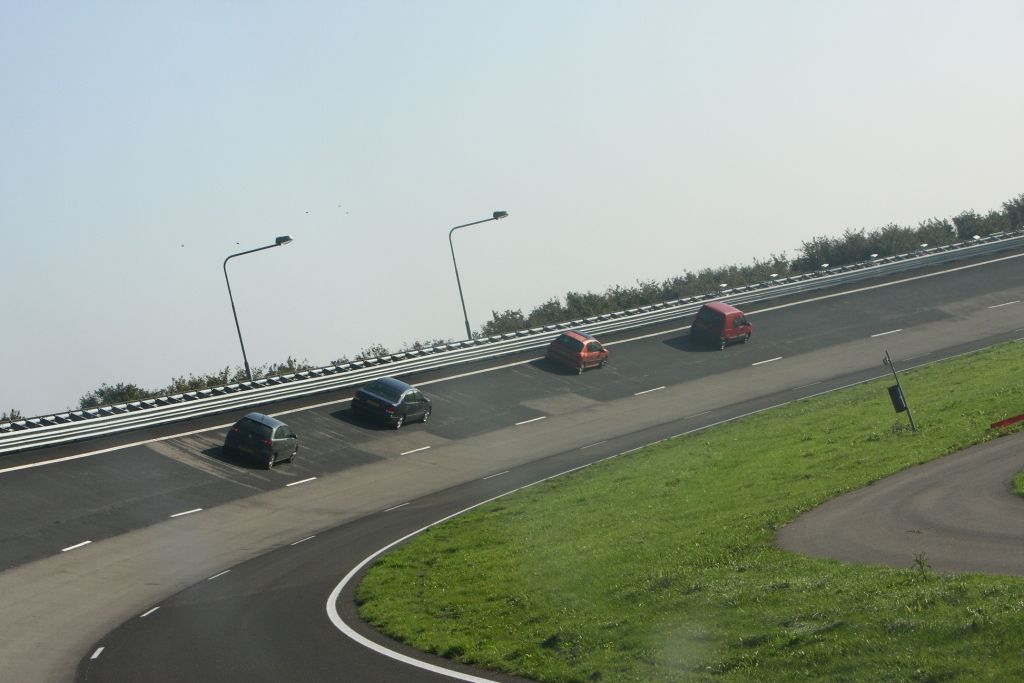 Banked circuit
To conclude, all participants were allowed to do a number of laps on the large track of the RDW. It is a special experience to take this course at 120 km / h without steering. Even at 60 km / h it was quite difficult for some to keep the car on track. Quite a few red lights on the dashboard came on!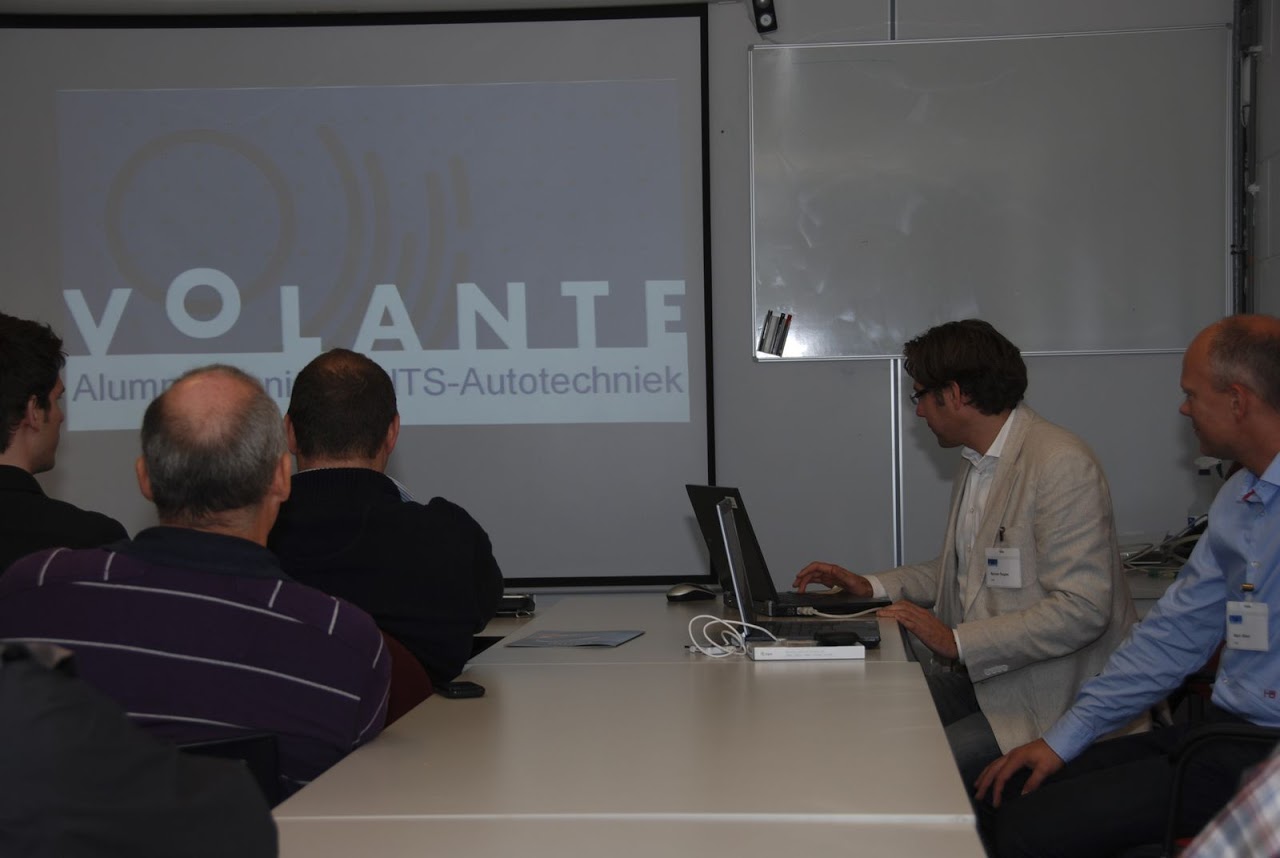 Annual meeting
After lunch, to which another 30 Volante members had joined, we held the annual meeting in a smooth but clear session. This focused on:
The development of the number of members (585)
A look back at the Volante events that have since been offered
A preview of the coming year
The financial situation was also highlighted, and we can conclude that it looks solid.
The minutes of the meeting can be read below:

Lectures and drinks
The afternoon program included a number of lectures by very interesting speakers:
Team Swanborn provided information on how to monitor driver behavior
Arval told how you can become the best leasing company in the Netherlands
Hessel van Oorschot fully introduced the participants to Social Media
Bram Veenhuizen (Lectorate Vehicle Mechatronics, Automotive Engineering) sparked a nice discussion with his comparison between the development of electric drive and evolution theory
Nice speakers about good and interesting themes. After this we were surprised by a brief glance at the Superbus of Wubbo Ockels, which drove a few laps on the RDW track. Volante, well organized!
At the closing drink of course all the stories of the day passed by, after which everyone went his own way.
Photos of the autumn event can be viewed below!

Photos ALV and autumn event RDW Test Centre