Volante visit PAL-V
Note; the post below has been translated with Google Translate.
Thursday September 13th, we were guests at Pal-V, the Dutch manufacturer of flying cars! Or are it driving flying-machines? Anyway, it was very interesting!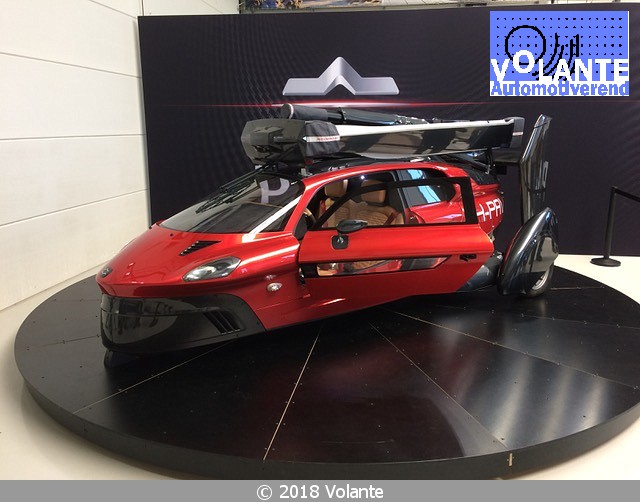 This manufacturer from Raamsdonkveer has transformed dreams into reality. By combining the regulations of road vehicles with aviation requirements, a futuristic-looking vehicle has been created. Powered by a 100hp Rotax petrol engine, this vehicle is capable of reaching 160km / h on the road. This speed is slightly lower due to the air.
The gyrocopter principle has been used. This means that the rotor is driven on top by the wind. The forward force is generated by a propeller at the rear. This ensures a safe vehicle that can not surmount and can safely land in the event of engine failure by a rotor acting as a wing. Check google for more information about this principle.
Pal-V aims to serve the world market and also thinks of parties that live or work further away from the civilized world. The Pal-V is a lot cheaper than a helicopter and can therefore simply drive the first or last part of the journey by road. It also runs / flies on normal Euro95 fuel.
After the presentation we have the 2 vehicles that have been viewed and photographed there. Then we got a look in the workshop where various test set-ups could be seen.
In short, it was a very interesting visit to a company that converts dreams into reality. We would like to thank the people behind Pal-V for this opportunity. In the course of 2019 you have the chance that you see them flying …
Photos visit PAL-V