Report Volante visit VDL Translift
Note; the post below has been translated with Google Translate.
Ready for 2030!
Dronten, Wednesday evening January 22nd 2020, we are welcomed in the canteen of VDL Translift.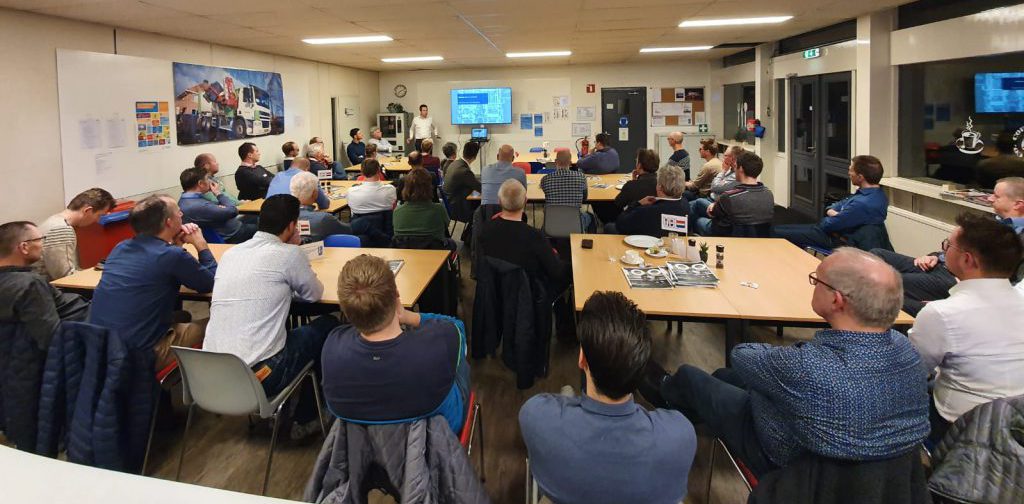 While enjoying a delicious cup of soup and sandwiches, our chairman Bertram Padmos welcomes the attendees and the presentation about VDL Translift and its current product developments begins by head of engineering Jeroen Scherpenzeel and product manager Pieter Doorenweerd. This presentation was followed by an equally impressive presentation by 3rd year student HAN Automotive and intern at VDL Translift Timo Vos about his internship assignment to develop a calculation model for the use of battery electric waste collection vehicles.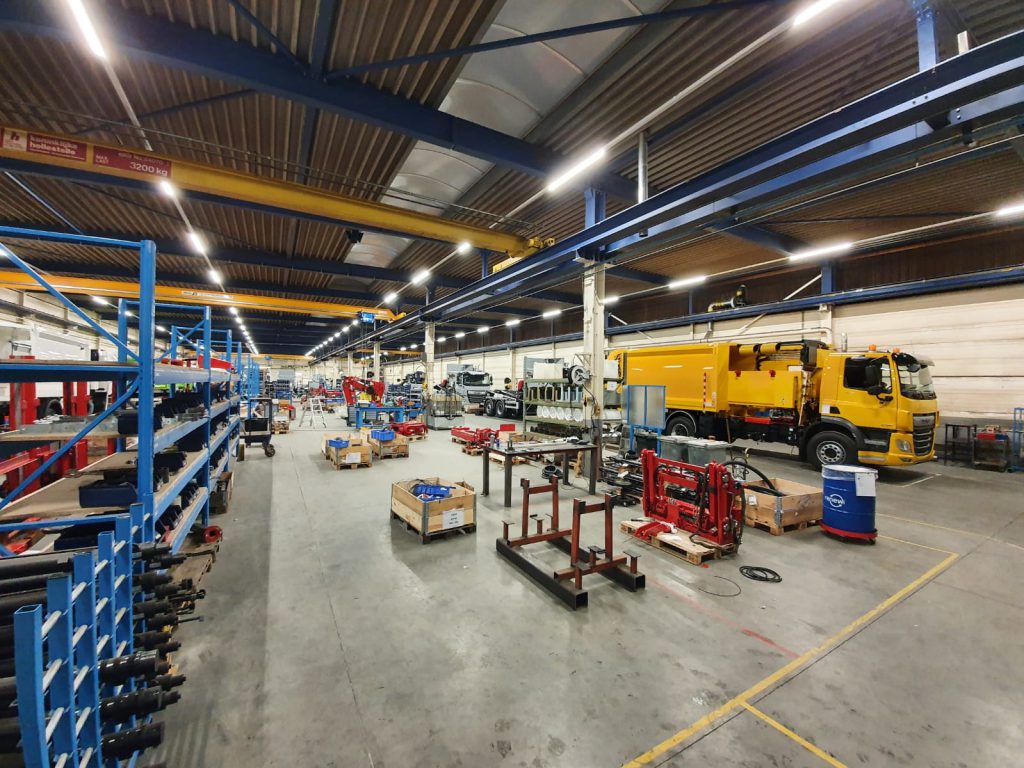 Translift is now a major player worldwide in the area of side loader waste collection vehicles, very impressive in itself. The vehicles of the manufacturer from the Flevopolder are used throughout Western Europe and even in South Africa, South America and in the Middle East.
However, the real "trigger" to visit VDL Translift was their latest development, namely that of the fully zero-emission waste collection vehicles based on the DAF CF-Electric 6×2 chassis.
VDL Translift is one of the first manufacturers to market fully zero-emission waste collection vehicles. VDL Translift thus anticipates the Dutch covenant signed in March 2019 in which it has been agreed that from 2030 all inter-city waste collection must be zero-emission. Since October 2019, the first two battery electric VDL Translift waste collection vehicles have been fully used.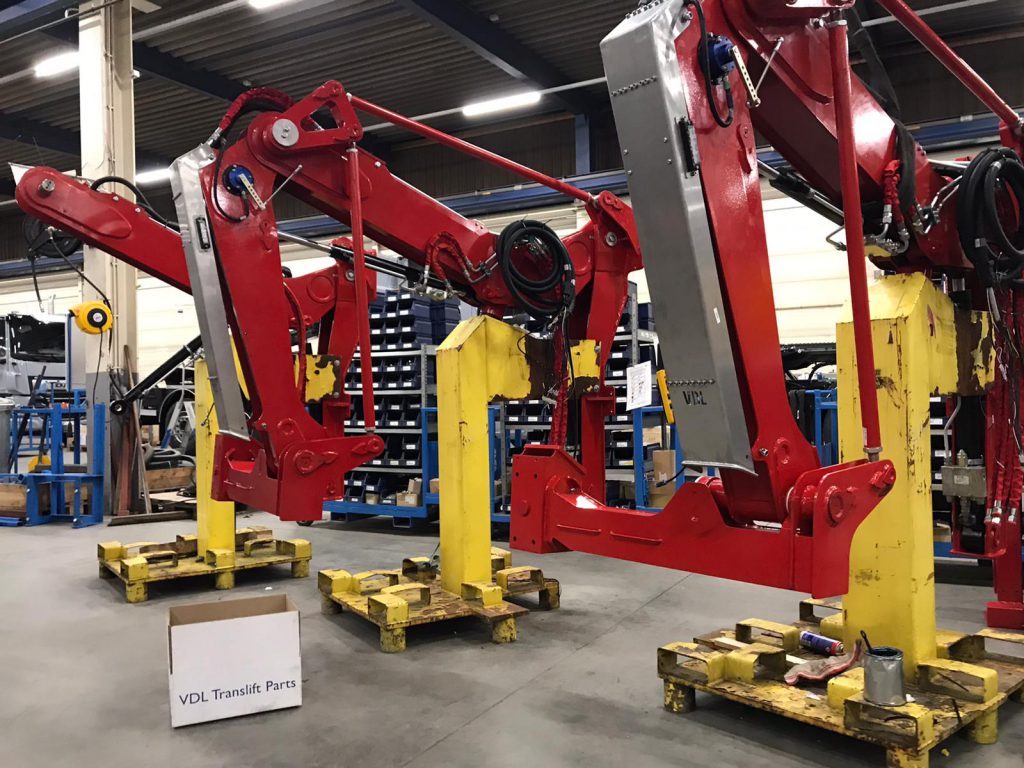 Under the leadership of the HAN Automotive trainees (Tim Voorend and Timo Vos) and Translift employees, the more than 40 Volante members present are divided into 5 groups and we are shown around the VDL Translift production. Following the tour, we gathered around one of the zero emission waste collection vehicles. Former Han student Bart Spanjer (Volante member), responsible for electro and control / software within VDL Translift, gave an impressive demonstration of the electro / hydraulic driven side loader. Then there was also the opportunity for those interested to ride a round of "zero-emission" on the factory site.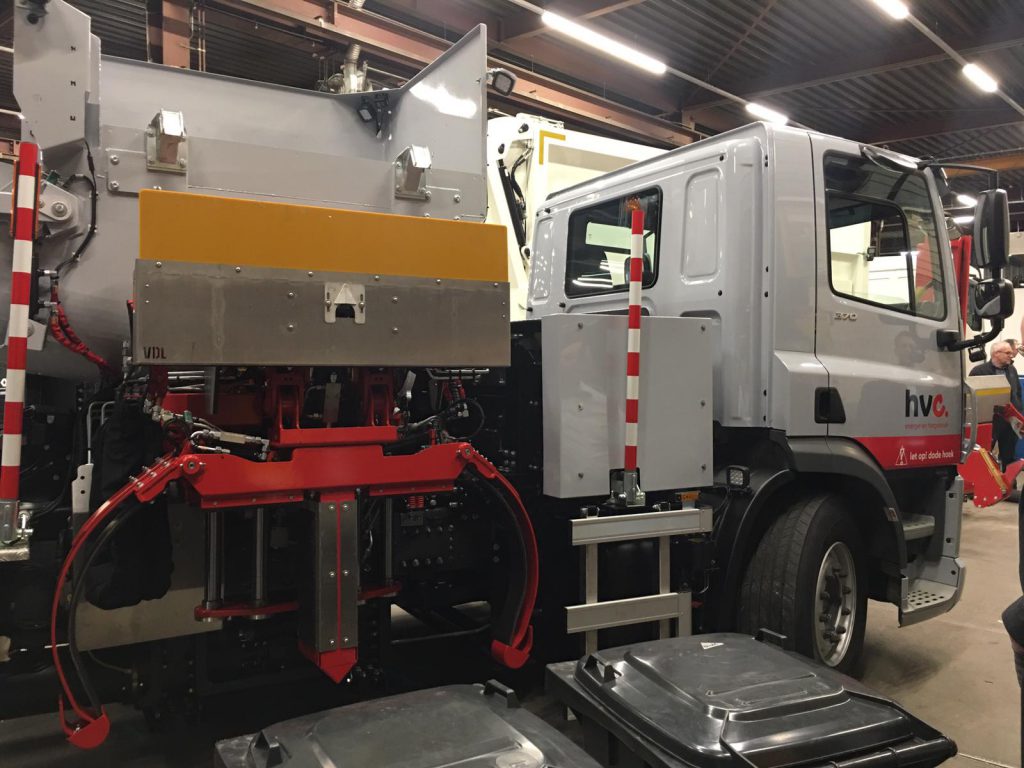 The company visit ended with a well-organized networking drink, where ideas and business cards were exchanged. Translift has made the start to zero-emission waste collection and is therefore ready for 2030. The last 3 Volante company visits all had to do with the transition to "zero-emission" transport, this is followed by a 4th event in the form of a master class hydrogen during the GMM on 3/21/2020. This trend will continue as expected, but for this we need input and input from our network of members. If you have ideas for an interesting company visit, report this to the board. We owe this company visit to the efforts of the employees of VDL Translift, for which thanks!



This company visit was made possible by:
Head of R&D: Jeroen Scherpenzeel
Product manager: Pieter Doorenweerd
Design Engineer electro + control / software: Bart Spanjer
HAN Automotive interns: Tim Voorend & Timo vos
Sales in the north of the Netherlands: Edo van Tamelen


A number of photos of the visit can be viewed below.

Photos Volante visit VDL Translift