Report Volante visit Terberg Benschop
Note; the post below has been translated with Google Translate.
Volante closes the company visits in 2017 at Terberg Special Vehicles in Benschop
On November 21st, Volante was a guest at Terberg Special Vehicles in Benschop. After a warm welcome from director Rob van Hove in the atmospheric village house of Benschop, a stone's throw from Terberg, about 35 Volante members and about 15 students from various minors of HAN Automotive were informed by various speakers about the latest developments in the field of autonomous driving .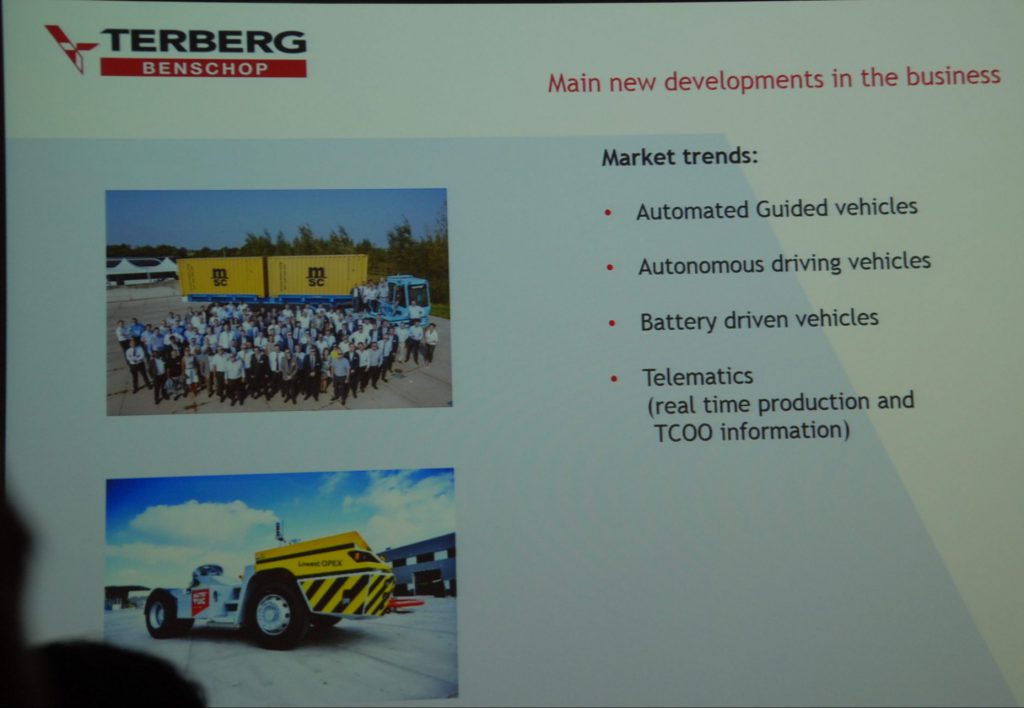 Time does not stop at Terberg Special Vehicles and the field tractor with electric drive is currently being prepared for autonomous driving. The first prototypes are already on a closed site in the vicinity of Benschop.
After the first of two lectures, it was time for the tour of the site and Terberg's production facilities. In a few months the fully automated logistics center will be ready and Terberg will be fully ready for the future.
After the second presentation, the visit ended with a networking dinner, in which the inner man really did not fall short.
A few photos of the visit to Terberg Benschop