Report Volante visit Burton Car Company
Note; the post below has been translated with Google Translate.
With the real 'petrolhead' the name Burton will probably cause a grin on the face. After all, this playful company has been making fun sports cars for years based on the legendary Citroën 2CV, better known as the Ugly Duck. On Thursday, March 22nd, 2011, members of Volante were allowed to visit.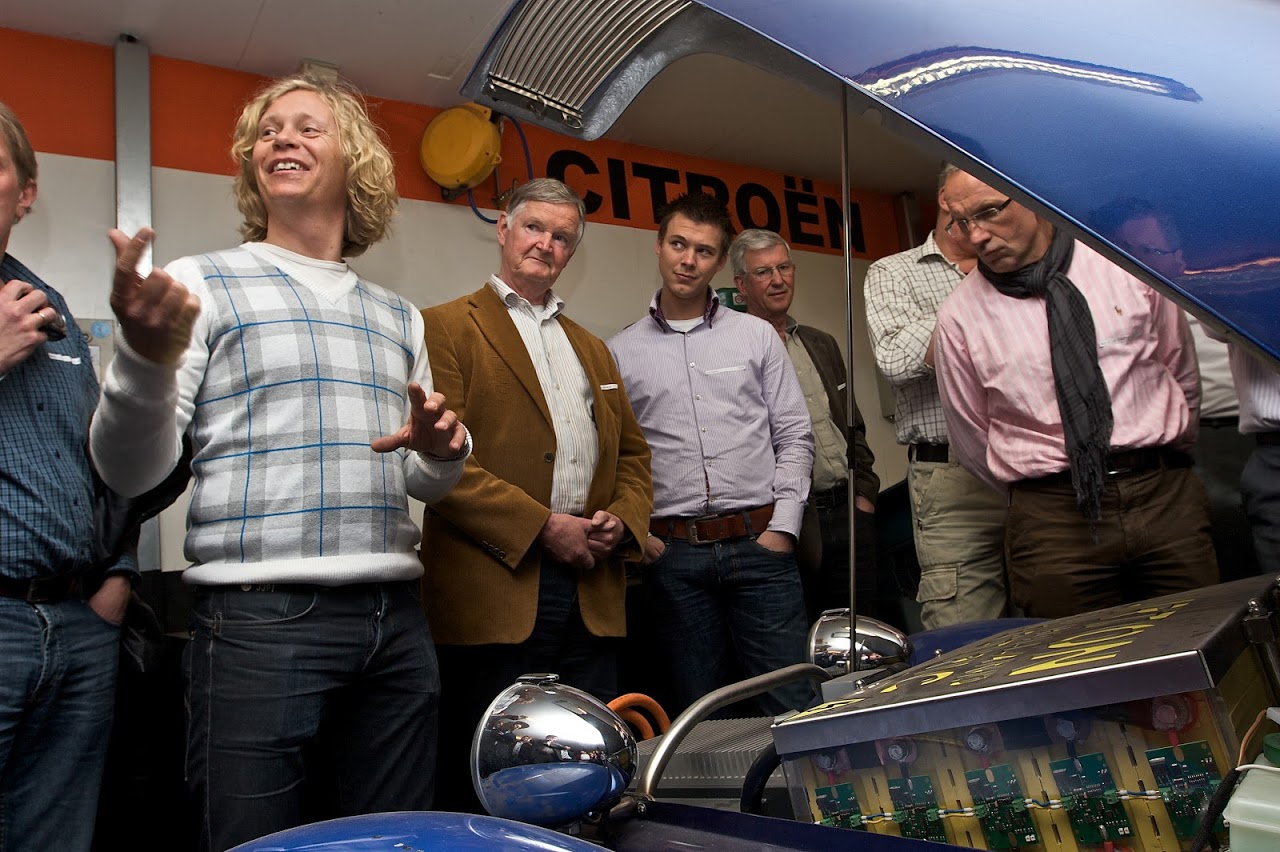 Origin of Burton
During a factory visit in Zutphen, the members of Volante got a look behind the scenes of Burton. Burton originated from the hobby of Dimitri and Iwan Göbel. The brothers built their first car in their childhood on the basis of moped wheels and a Zündapp engine. After they later produced the British Lomax kit cars under license, they decided to design a 2CV sports car themselves. Burton was born from this, and the dismantling of ugly ducks and the need for new duck parts also made it a major supplier of new and used 2CV parts.
Burton: more than cars
It is striking that Burton does not limit itself purely to the design and construction of cars. For example, the men's design agency is also responsible for the well-known, mobile festival urinal and has also designed a very affordable vibrator attachment for the electric toothbrush (the Celebrator).
Electric Burton
More interesting for car technicians, however, is the latest project, for which Burton has worked closely with the HAN car technology department: the electric Burton. The air-cooled two-cylinder has been replaced by an electric motor, which is powered by lithium-phosphate batteries. This Burton has a range of 250 km from a battery pack that weighs 250 kg. You can find more information about Burton at www.burtoncar.com.
You can view the photos of the visit below.
Photos visit Burton Car Company