Report Volante Rally 2017
Note; the post below has been translated with Google Translate.
The Volante Rally 2017 (the eighth) has been very successful. For the first time the number of 50 registrations was reached. The Rally was, as usual, driven in good weather where the sun was still expanding in the afternoon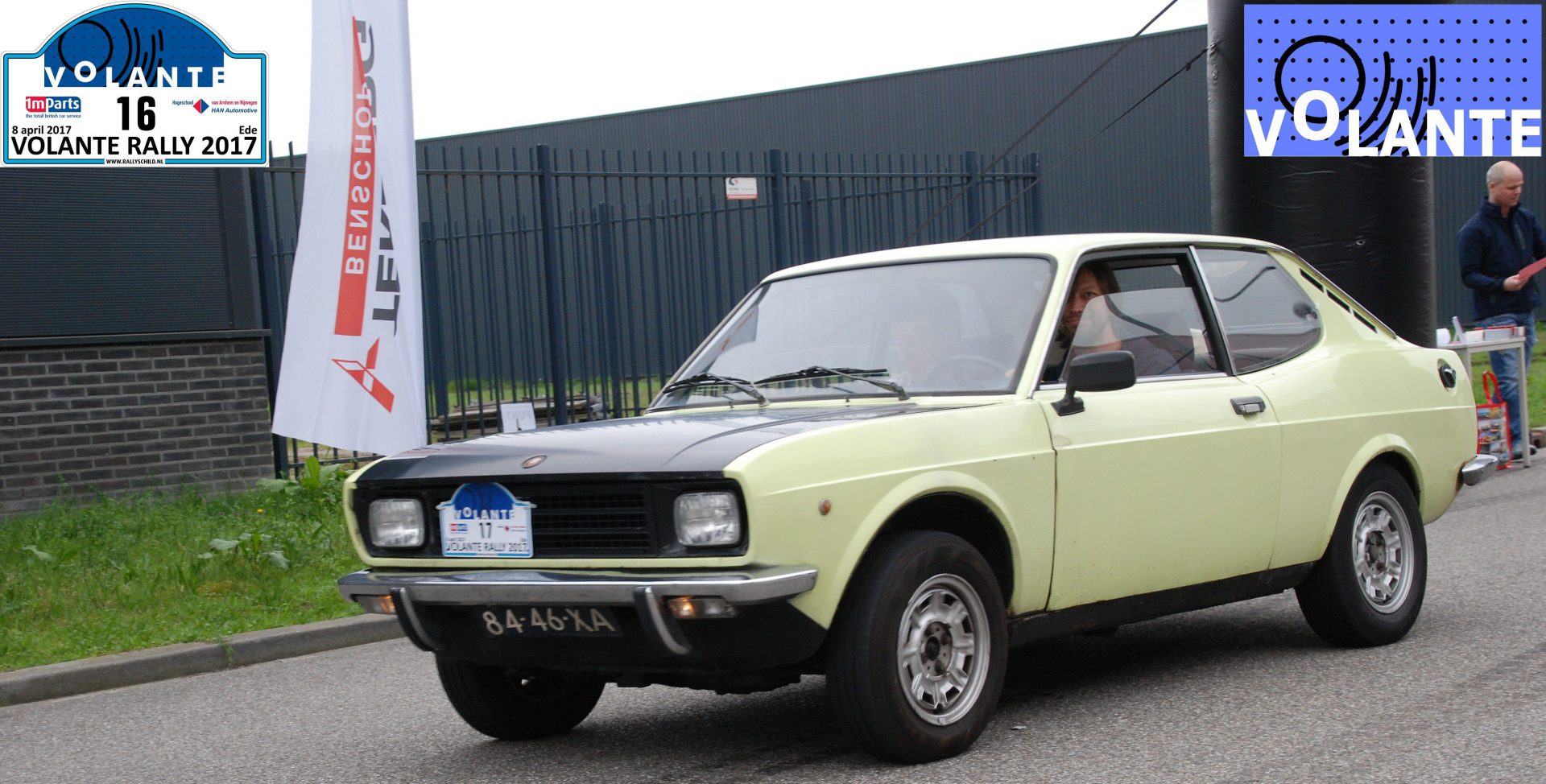 A record number of participants had shown interest in this edition and after consultation with Paul Neeskens of the fa. Imparts from Ede, who is traditionally responsible for setting the course, it was decided to allow 50 teams. Eventually there were 49 teams on the rally day to start this edition. The route took us this time from Ede to Doesburg, where De IJsselhoeve talked about the course, the results and the small bites, which Paul had hidden in the route this year, while enjoying a snack and a drink.
The result was:
Anthony Koot and Jaco Boon with a Alfa Romeo 159 (2007)
Remon v.d. Heuvel and Paul Galama with the Lotus Elise (2002)
Frank and Simon Oerlemans with their BMW Z4 3.0 (2003)
As the most special car was chosen the Fiat 128S which was driven by the team Bentvelsen / Kwaakernaat.
Photos Volante Rally 2017

The Volante Rally 2017 was partly made possible by the support of: