Report Volante Rally 2015
Note; the post below has been translated with Google Translate.
On Saturday, April 18th, we drove the Volante Rally 2015.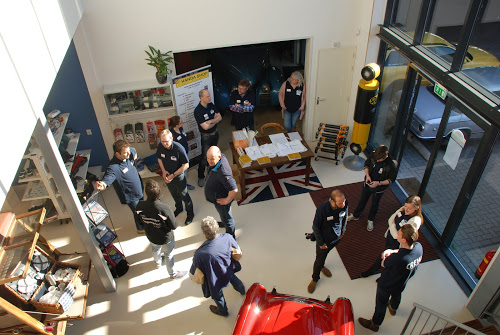 Last year the first anniversary, this year half a dozen …… That is probably how you can come up with something every year.
Imparts, which again acted as main sponsor this year, must first of all be thanked for making the rally possible at all, opening the company for the start and supplying the broom wagon including fitters. We cannot forget other veteran sponsor HAN Automotive. This year, Detech sponsored for the first time and also gave support to the insurance company Hiscox. The people of the organization showed themselves in "unity of uniform" for the first time.
The 2015 edition brought a new area, although of course we first had to go through familiar territory. After all, you will have to choose a wind direction from Ede and we have already had all four of them. We used a different system, but the roads to be used were also different in the earlier editions. The route this year went through 3 map reading routes to Nijkerk from where we drove a loop to the left through the Flevopolder via a short connecting route in the Arkeheempolder where the last route was driven to the smoke of Amersfoort. Then a little run-out route to cool down and we arrived at the finish arch in Hoevelaken.
Paul, thank you so much for plotting this beautiful route.
The Result: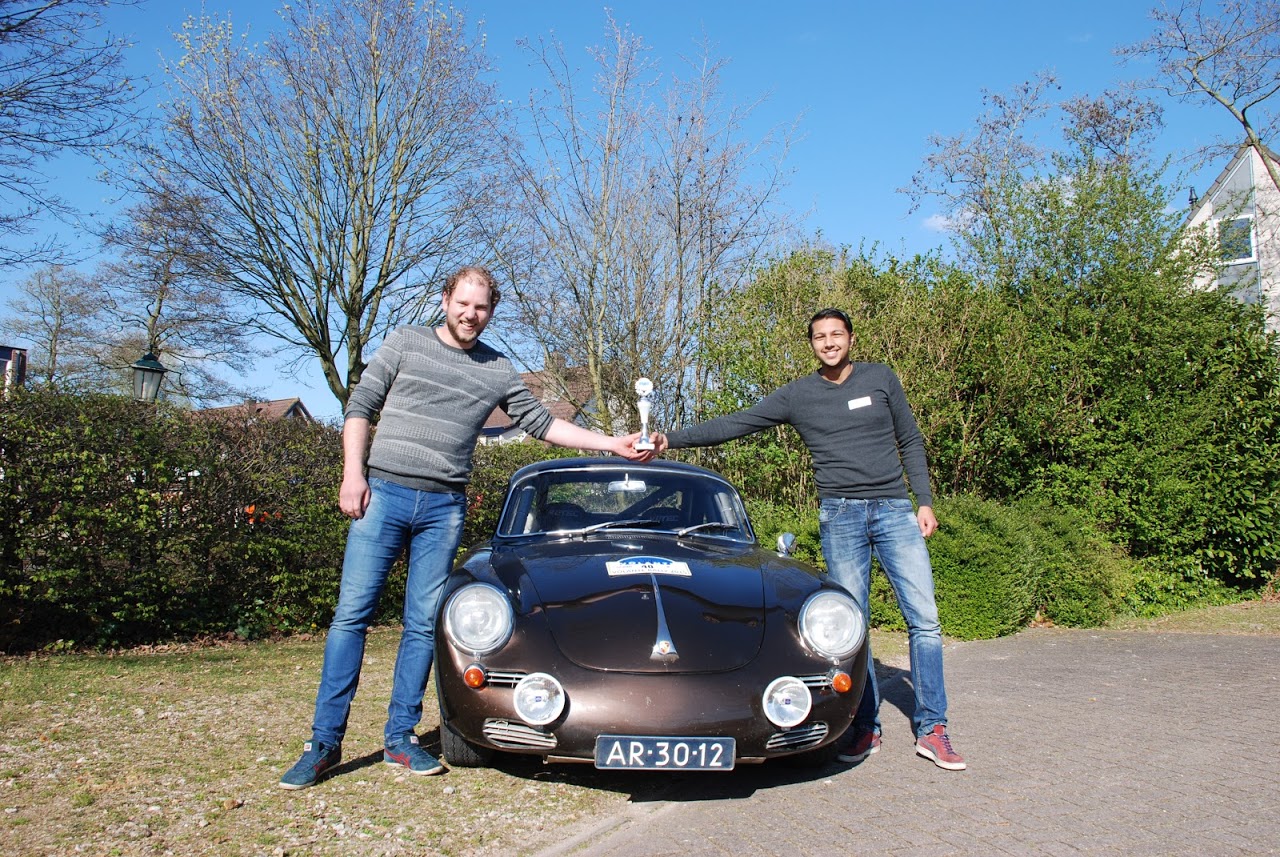 After the route in which a sawing team and a competing rally made some necessary adjustments, while waiting for the result, a drink and a snack began while studying the explanation.
Steve and Mike Kastrop – Porsche 356 1965
Jeroen Rothman and Geert van den Berg – Triumph Dolomite 1978
Luuk Potze and R. Noeverman – BMW Z4
The most unusual car was the 1970 Ford 20 M XL May Turbo from Marcel Zuidgeest. Marcel already had this car during his studies (he graduated in 1988 in Apeldoorn).

Congratulations to you all!
Enjoy afterwards? View the photos below or on Facebook!
Reactions from participants:
"It was super organized! All the praise for everyone who worked on it! I know better than anyone how difficult it is to keep everything running smoothly behind the scenes, especially if calamities occur during the route. Top done! Next year! weather!"
"Beautiful day, wonderful route and top arranged all, we enjoyed again!"
Photos Volante Rally 2015

The Volante Rally 2015 was made possible with support of: