Report Volante Rally 2013
Note; the post below has been translated with Google Translate.
It was there again on April 20th. The Volante Rally 2013.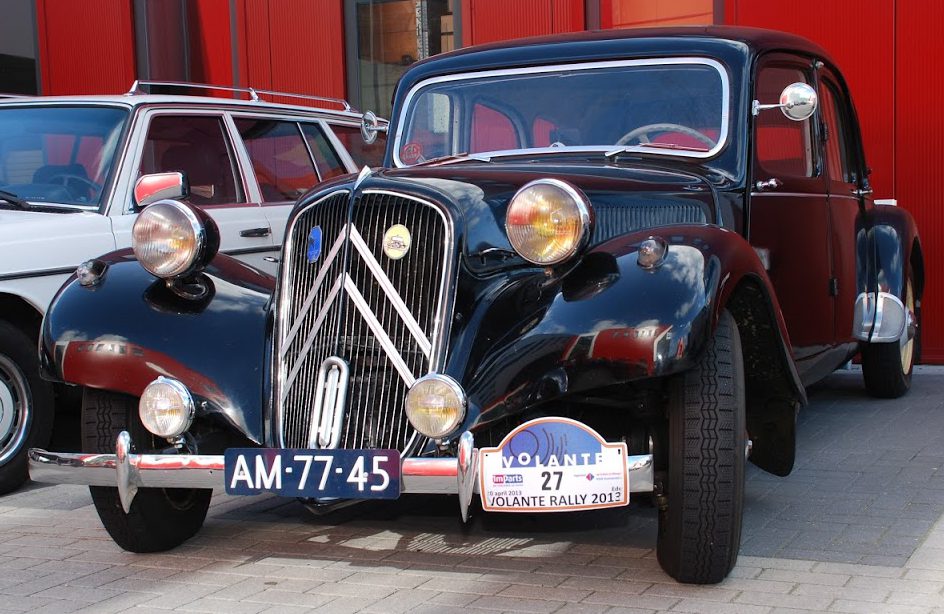 The fourth edition of the successful rally with "special cars". We left again from the Imparts location in Ede.
On Saturday, April 20, 2013 we drove the Volante Rally 2013 under a beautiful sunny sky. The rally led through the beautiful surroundings between Ede and Renkum mainly via the Betuwe.
Never change a winning concept has again proved to be applicable to the 2013 rally. With 33 teams and the most versatile vehicle fleet in recent years, Imparts in Ede started. After the reception, coffee and cake, rally shields were assembled, the route book was permanently studied and, above all, a lot of catching up. The Volante rally turns out to be another great networking event.
The first part after the start turned out to be a (too) big problem for many. The expanded herringbone on the industrial estate of Ede was found to be very difficult. Even though the explanation was sent a few days in advance, reading regulations still seems to be an obstacle for many HTS people. The rest of the rally was held in the beautiful surroundings of the Betuwe. Teams did their best to win prizes. They fought fanatically and of course they also enjoyed nature and the beautiful weather that is favorable to us every year. Campman in Renkum reached the endpoint with assignments according to the arrow, map reading, special assignments and signed stages.
Regardless of which approach they finally came, it did not matter. After the finish, the results were compared with each other and the solution of the organization was discussed again while enjoying a drink. The results:
Chris Westland and Jarno Spijker with the BMW 1602 from 1974
Rainier and Geert Straetmans with the Alfa Romeo GTV from 1995
Michael van Rijen and John Hoeks with their Porsche 911 from 1990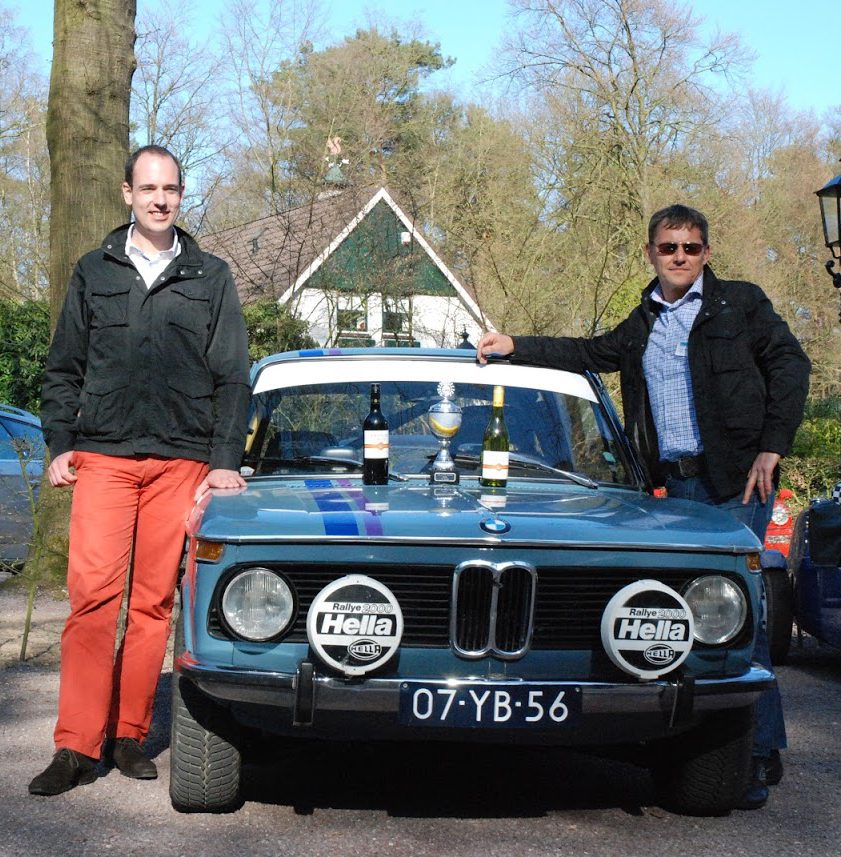 The most special vehicle was the beautiful Mazda 818 from 1973 driven by Stefan Neuteboom and Enne-Jacob Wierda.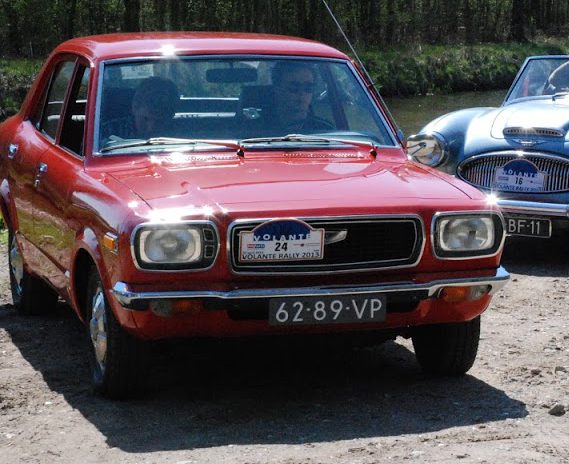 With about 20 participants, people from the organization and board members we had dinner afterwards in the Campman restaurant.
The day was long, the weather was beautiful again, the rally was more difficult again, the mood remained excellent, the discussions were lively, lunch, drinks and food were well taken care of, the cups this year again uglier, in short: Until next year!
Below you can see the pictures of the day!
Photos Volante Rally 2013

The Volante Rally 2013 was made possible by: