Report Volante Rally 2012
Note; the post below has been translated with Google Translate.
With version 2012 we already organized the third Volante Rally. The Volante Rally 2012 was held on Saturday, April 14th.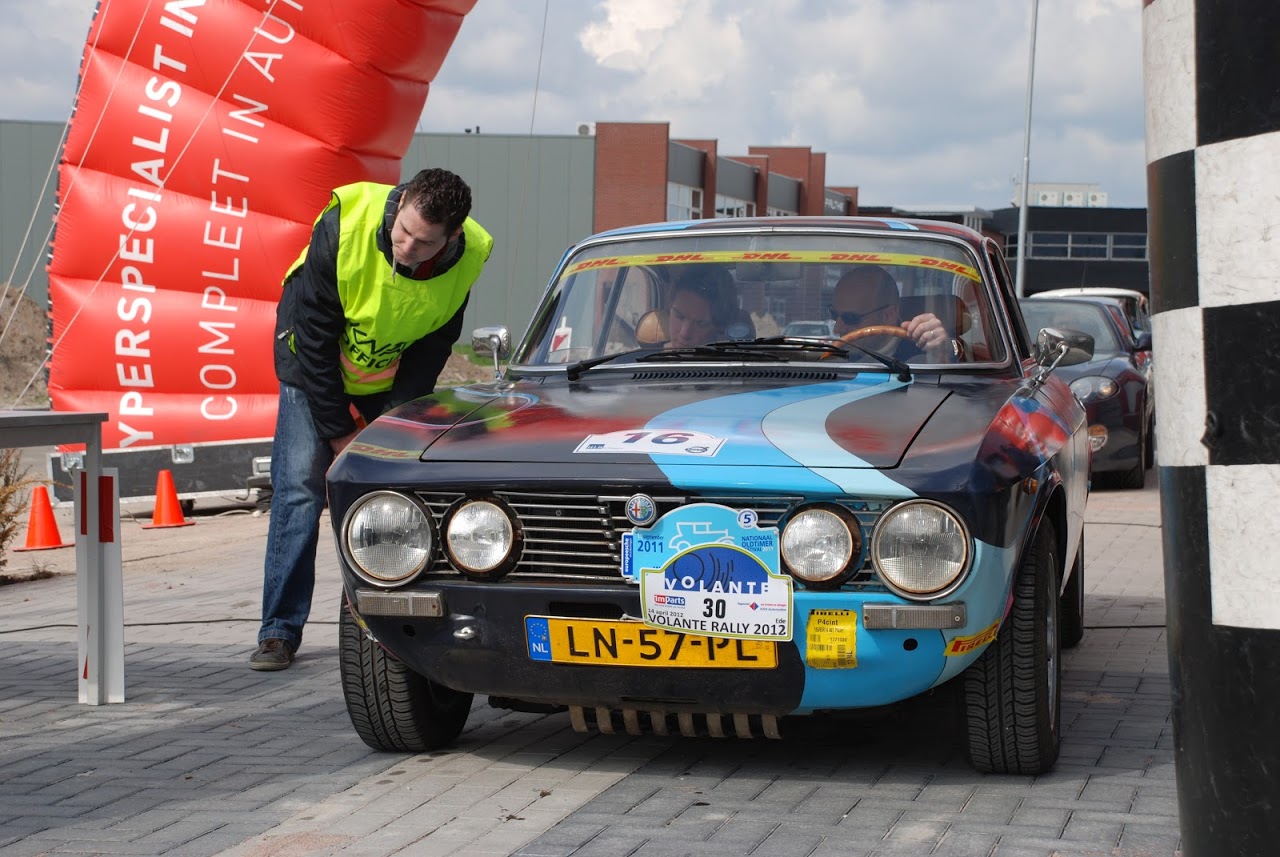 All went according to the proven concept. Ede occupied a central position during the Volante Rally 2012. The new Imparts location was our start and finish location. The participants had to do their best to win prizes in the beautiful surroundings. They fought fanatically and of course they also enjoyed nature and the beautiful weather. Many a vehicle had folded away the roof. With assignments according to globe arrow, map reading, drawn stages and according to the herringbone system, a route was driven through the beautiful surroundings of the Utrecht Hill Ridge and the Betuwe.
Participate or win
Regardless of which approach they finally came, it did not matter. After the finish, the results were compared with each other and the solution of the organization was discussed again while enjoying a drink. Winaar team de Louw was followed by Door Dion and Rik van Bavel with Willem van de Corput / Jasper van Ooijen in third place.

See the PDF for the result of all participating teams.

Below you can see the pictures of the day!
Photos Volante Rally 2012

The Volante Rally 2012 was made possible by: