Report Volante Motor Tour 2019
Note; the post below has been translated with Google Translate.
Saturday May 18th, 2019: the Van der Valk parking lot in Ugchelen is the starting point for the Volante Motor Tour.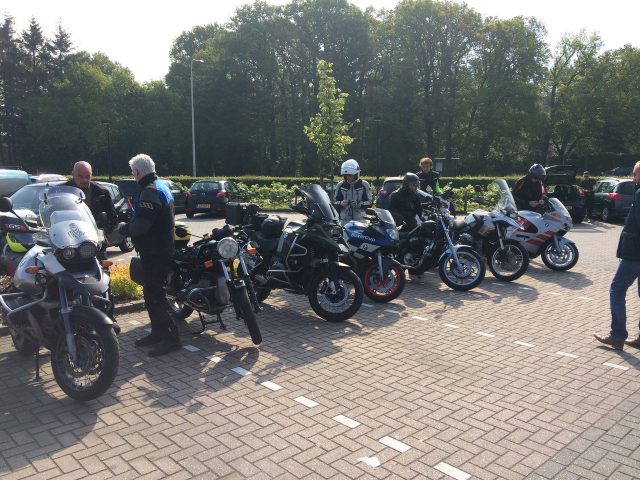 With a cup of coffee at hand the particpants meet and get to know each other. Compliments also for Bauke and Jelte, nice that you were there on behalf of the board.
New this year is that we will drive the route under the watchful eye of Arno, our instructor of today. He has earned his spurs as a motorcyclist with the police and has moved on to his current position as a traffic accident analyst through video surveillance. In his spare time, he has been giving continuing training courses for motorcyclists, at home and abroad, for years. In short, the ideal man to teach us something and a nice conversation partner!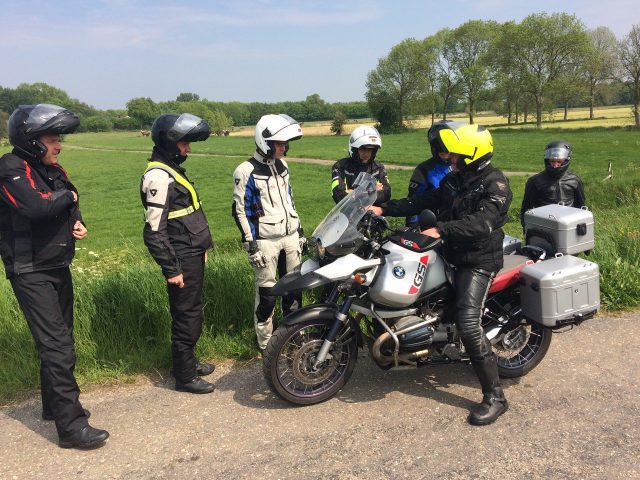 After the necessary instructions and admiring each other's machines, we put on our helmets and set off. Via the wooded area of Apeldoorn, Uddel and Nunspeet we toured towards Elburg. Here, some of them filled up the engine. Then we drove along the dike in the direction of Kampen. Here the beautiful dyke road was waiting via Zalk to Hattem. Along the way Arno taught us how we could safely turn a street on a slope. In any case, we regularly stopped to get the necessary explanation from Arno. We also exchanged the earphones with which we could hear the directions of Arno while driving.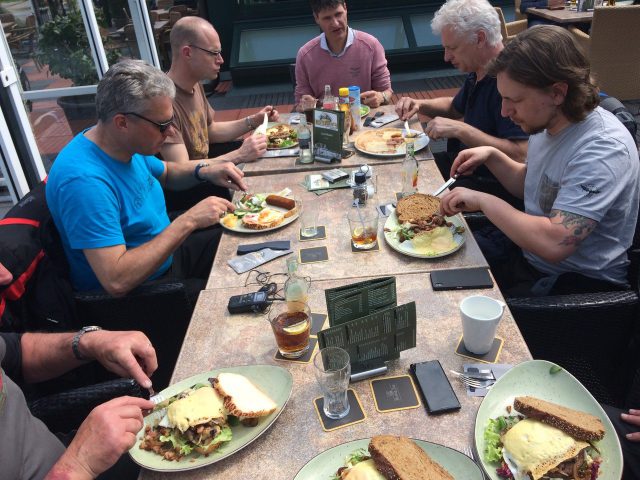 After Hattem we continued the dike further to the lunch location. The first experiences were exchanged here. The mood was good and everyone already thought it was a success.
The second part took us further towards Dieren, via Wilp and Empe. Here too the small roads were looked up, where we were forced to look far and wide. The clues paid off. The speed went up a little and driving lines became tighter. We literally ended the day at the highest point. And on the Posbank. Here we received the latest tips about driving in the hills. Those who wanted to could drive the Posbank back and forth a few times.
Finally, we drank something on a terrace on the Posbank.
The day has flown by! It was a nice and mixed group, a beautiful and varied route and to top it off we had fantastic weather!
Who will join next year?

The photos, taken during the day, are below.
Photos Volante Motor Tour 2019