Report Volante Kart Cup 2018
Note; the post below has been translated with Google Translate.
On the 15th of September we went to Circuit Park Berghem for the battle for the Terberg Volante Kart Cup 2018!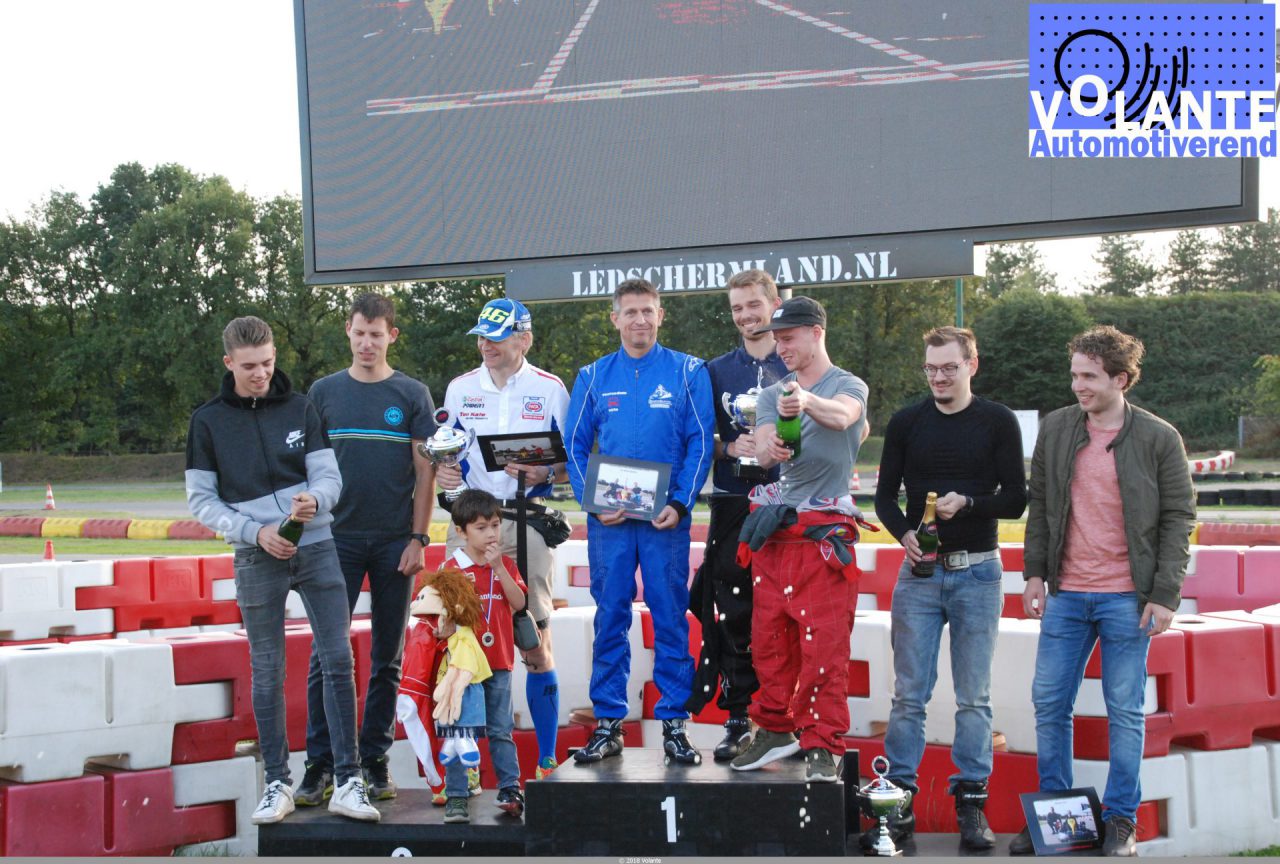 The battle was great under beautiful weather conditions, until the last round, for the honor and victory was fought.
Saturday, September 15, the sun is in the sky and at the start finish 20 karts are ready for a 5th edition of the Terberg Volante Kart Cup at Berghem. This time a special edition with a BBQ.
Who will be on the highest step of the podium after 2 grueling hours and can call themselves the winning team of 2018 !?
Around 13: 00h the first participants come in and get ready for the big race.
After the explanation of the regulations, the teams prepared for the team photo and the qualification. The first meters were made, the straps warmed and the job explored.
At 15.00h 20 karts spun into the first corner! Will chunks be made? With a little push and pull work here and there, the start went smoothly. Soon the lap times of the top teams run to 1 minute. It was overtaken, driven, driven and raced as if life depended on it!
Where it started raining last year, it remained warm and sunny today. The driver changes went well.
After two exciting hours the black and white checkered was swung and the result was known.
The 5th edition gave the following top 3:
VP Motorsports
AT-Designs
Muscle Kart
The incentive prize was for "The Yacht Roffelaars" while VP-Motorsports was also honored for driving the fastest lap.
All results can be downloaded below:

The photos from Volante, Circuit Park Berghem and Arnoud Thomasse can be viewed below and on our Facebook page. On Facebook you can also finda short video of the day.
Photos Kart Cup 2018

The Terberg Volante Kart Cup 2018 was made possible by: