Report Volante Kart Cup 2017
Note; the post below has been translated with Google Translate.
On Saturday September 16th, 27 teams consisting of graduates and students were again racing for the Volante Kart Cup.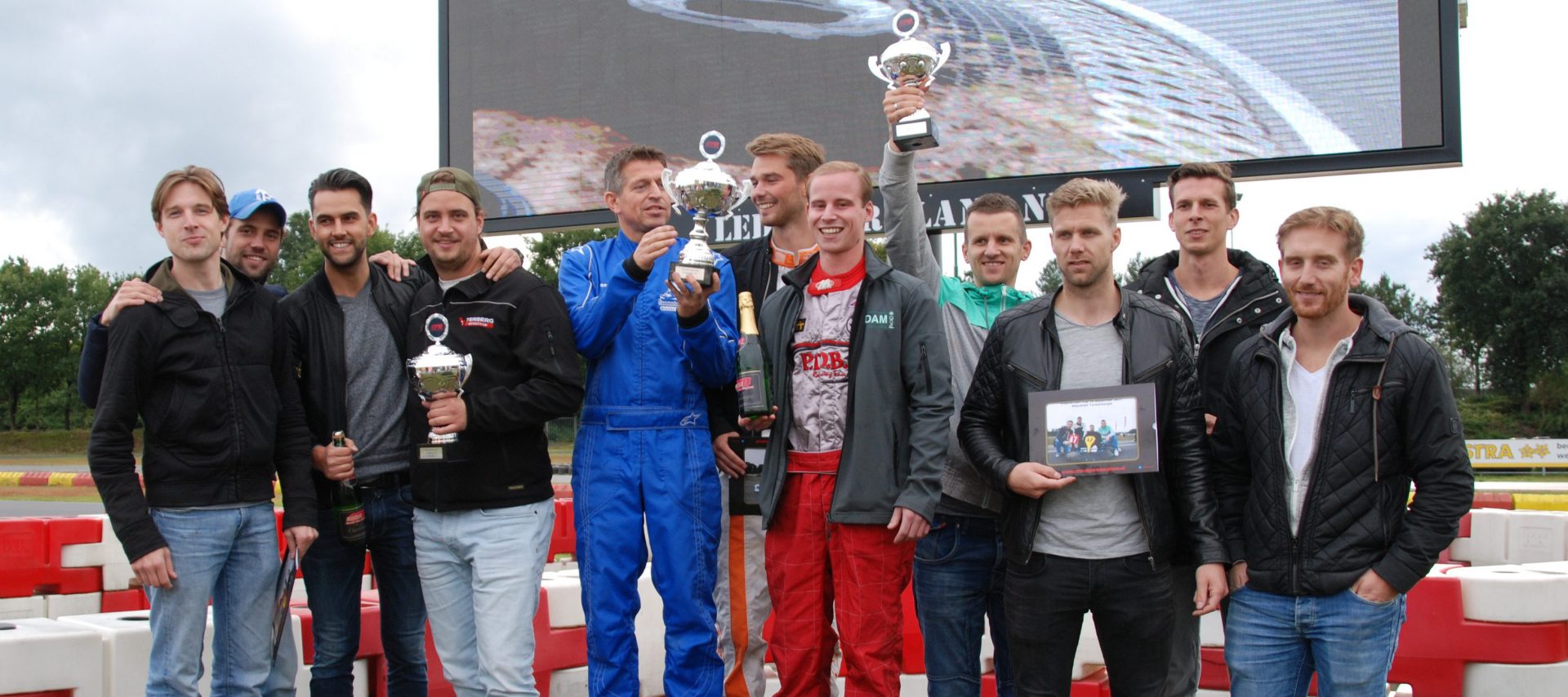 Saturday September 16th, a tangible tension hung above the Circuitpark Berghem.
Because WHO will be on the highest step of the podium after 2 grueling hours of racing and can call themselves the winning team of 2017!?
Around noon the participants trickled in. Old acquaintances were greeted, the tactics were discussed, the necessary fuel in the form of soft drinks and sandwiches croquettes was taken and the go-karts got their final check.
After the explanation of the rules and the latest changes in the regulations, the teams prepared for the team photo and the qualification. The first meters were made, the straps warmed and the job explored.
At 14:00 the lights went out and 27 karts kicked to the first corner! With a little push and pull work here and there. It was overtaken, driven out, driven (consciously or not) and raced as if life depended on it!
A beautiful element that created an extra dimension was the weather. After three quarters of the race it started to rain. The track became smoother, more slid and also driven more carefully. With an occasional pirouette here and there.
After two exciting hours the black and white checkered was swung and the result was known.
The fourth edition produced a different winning team for the fourth time:
VP Motorsport (Martijn Joziasse, Leon de Visser en Dave Adriaanse)
Ramrod (Daan de Nie, Jeroen de Nie, Robin Rensen en Clint Romsom)
Mitsubishi Turbocharger (Lex Winder, Robert Dijkkamp, Vincent van der Sluijs en Erik Blotenburg)
All results can be downloaded below:

The photos of Volante, Circuit Park Berghem and Arnoud Thomasse can be viewed below and on our Facebook page.
Photos Kart Cup 2017

The Volante Kart Cup 2017 was made possible by: