Report Volante Car Challenge 2023
Note; the post below has been translated with Google Translate.
The 12th Car Challenge was another successful event. This year we were guests at Van Eck trailers in Beesd where both the start and finish were located.
After a warm welcome by Rene Oome, the briefing started at 9:30 am. Paul from Rally Support had again done his best to set out a challenging route in the west Betuwe region.
This year a new element was added to the Challenge; the so-called "bulb-arrow quartet". During the ride, the participants were handed an envelope with mixed up cards. It contained images of situations and distances. It was up to the participants to find out which situation should be driven first and if this was done correctly, they ended up at the right location at the finish of that section. This was successful for a large number, others had to use the navigation to get to the next check point. Many happy faces and beautiful cars could be seen throughout the route. Below an impression!
Thanks to well-functioning QR codes, the scoring was quickly available and it was very close this year. All participants have now received their personal results by e-mail. This was the top 3: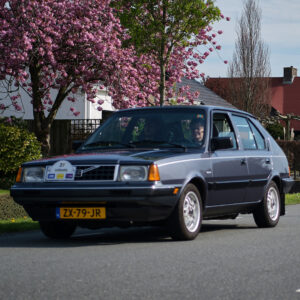 The incentive prize went to a special Volkswagen 147 Kleinlieferwagen and the Car of the Day prize to a beautiful Jaguar E-type coupe.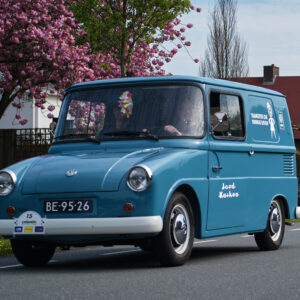 After the award ceremony, there was still time for a networking drink to chat. We ended the day with a fully catered bbq. Thanks again to everyone who contributed to this event and of course all participants.
We look forward to the next Car Challenge in 2024.

You can see photos of the day below:
Photos Volante Car Challenge 2023

The Volante Car Challenge 2023 was made possible in part by: