Report ALV and autumn event Louwman Museum
Note; the post below has been translated with Google Translate.
As usual, the Volante autumn event was again on the 2nd Saturday of October (October 8th). This time we went to Louwman museum in The Hague.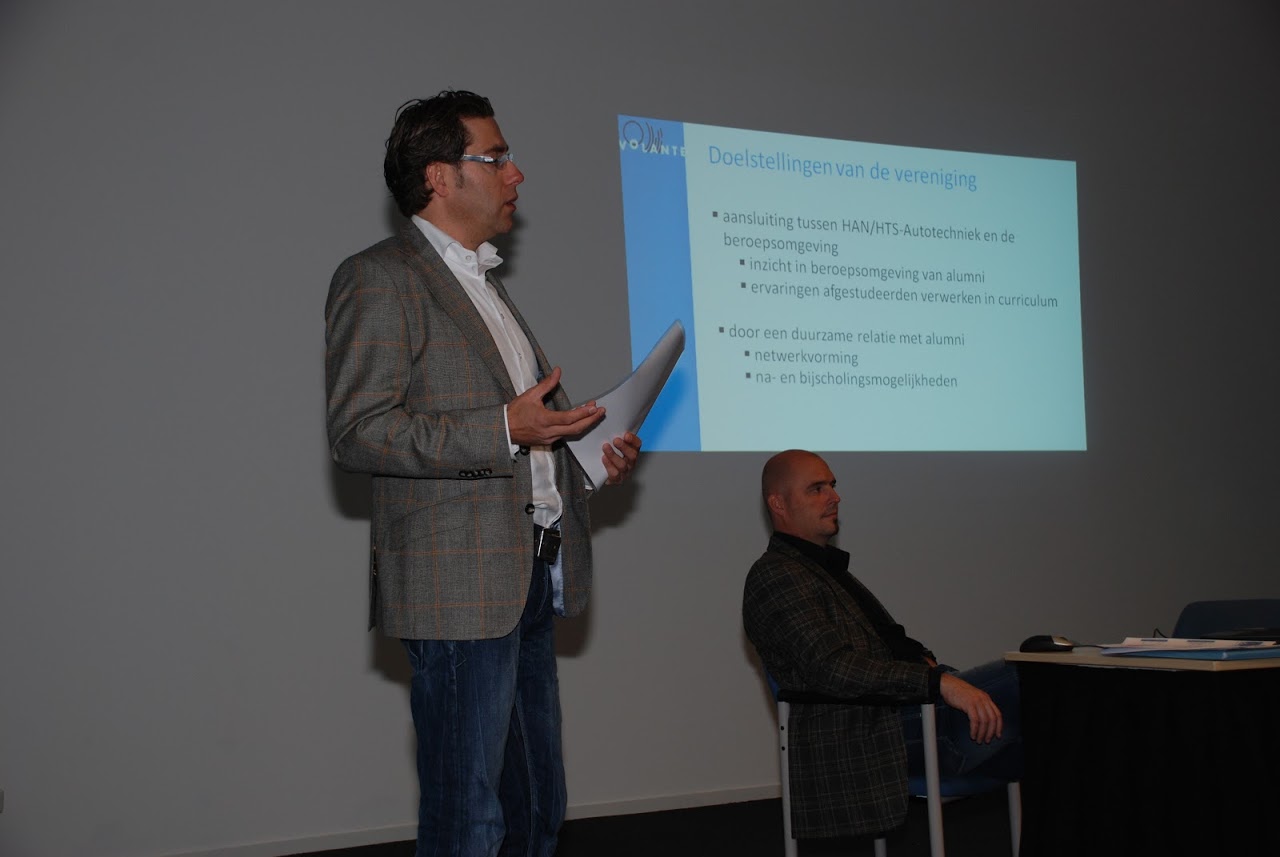 After the reception and the coffee, the general meeting of members took place where explanations were given about the activities of 2011 and the plans for 2012 were revealed.
The minutes of the meeting can be read below:



After lunch, the second part of the program was filled by a number of speakers.
Marc de Leeuw informed the attendees about the design of HAN Automotive and indicated what else is being done nowadays in addition to the bachelor's degree. The latest developments with regard to an English-language Bachelor, ACE (Automotive Center of Experise) and the possibilities offered by the research groups and ARLA (Applied Research Lab Automotive) for companies.
Speaker 2 Cornelis Kit spoke about the developments with regard to the automotive industry in China. The figures with which Cornelis came up surprised many, he also had a nice collection of photos of all kinds of vehicles spotted during various visits to China. The last speaker Wout benning told the audience about the Mercedes-Benz sustainability philosophy. We were given an explanation of the how and why of the things that are required to meet the increasingly stringent environmental requirements. The philosophy of the parent company was explained and, among other things, a closer look at the situation in our country.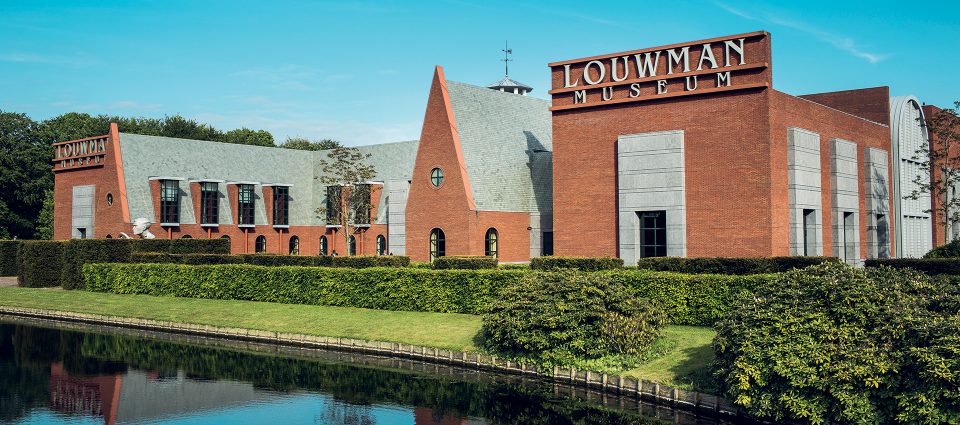 After a drink we were guided through the Louwman museum by guides. We received very extensive information about the collection and in particular about the exhibited (only half of the collection is in the museum) vehicles. The annecdotes were not from the sky. The only problem was that the time was actually too short. Definitely worth going back for the museum.
The Louwman Museum houses the world's oldest private collection of automobiles, brought together by two generations of the Louwman family. The basis was already laid in 1934 and the collection now comprises more than two hundred and thirty antique and classic cars. Connoisseurs regard the collection as one of the most beautiful in the world. The museum exudes passion. Every automobile tells its own story and thereby makes its own contribution to history. They are mirrors of culture.
The collection is housed in a museum built specifically for that purpose in The Hague, the city where P.W. Louwman started an import agency for Dodge and Chrysler cars. The museum building, designed by the American architect Michael Graves, is in harmony with the historic environment. The surrounding landscape architecture of Lodewijk Baljon is also in balance with the building design.
We ended the day with a nice networking drink and the necessary snacks.
Photos of the autumn event can be viewed below and via this link you can also find a photo album by André Uijleman Anthonijs.


Photos ALV and autumn event Louwman Museum