Report Reunion January 19th 2015
Note; the post below has been translated with Google Translate.
On January 19th we organized the first Volante event of 2015. We held a reunion meeting for the diploma years 2000 to 2006 and 2010 to 2013.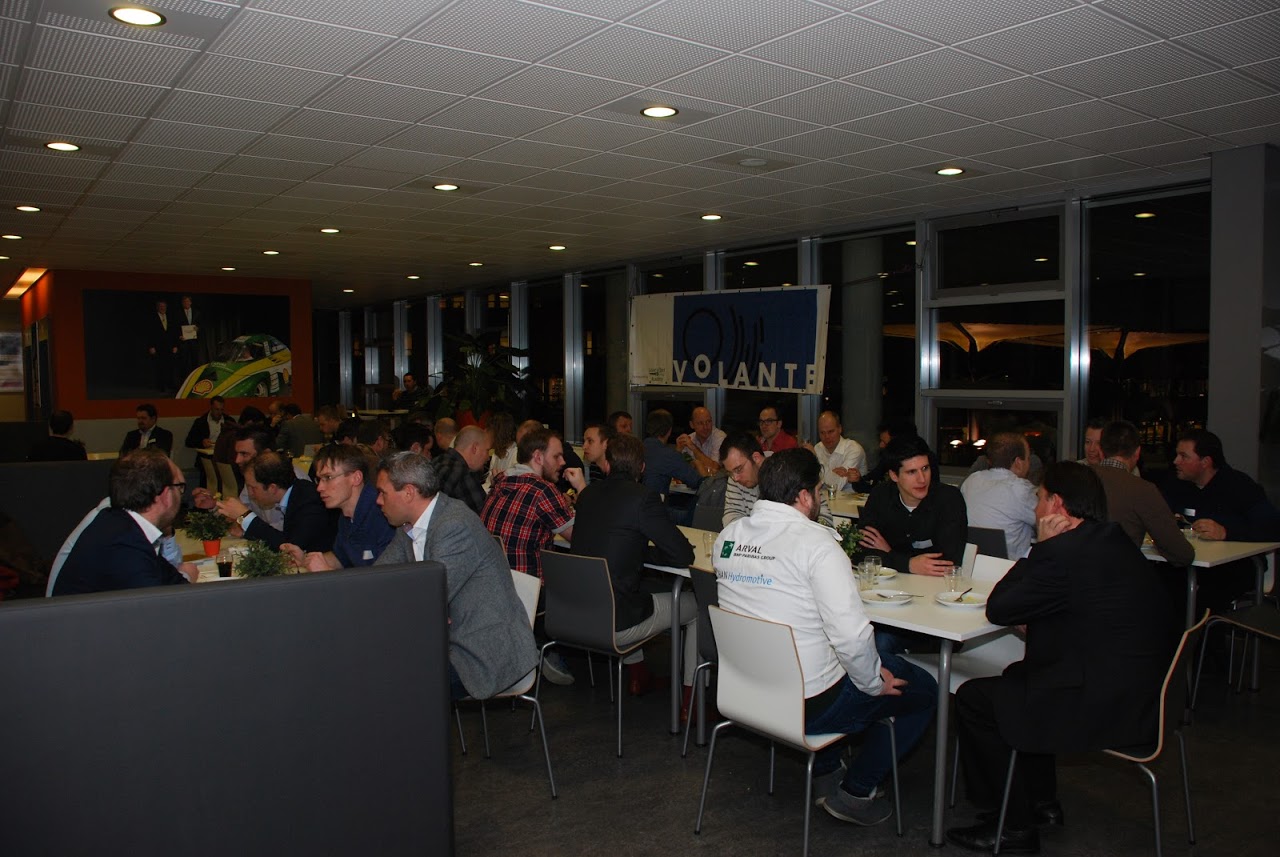 More than 70 graduates from those years and a few teachers report to Arnhem at the end of the afternoon.
The chat started already during the delicious meal that started.
Subsequently, presentations were given with the topics:
LHV & Driver by Karel Kural about the behavior of drivers in various precarious situations that may occur while driving with LHVs.
Volante and its activities by chairman Roel Mangnus.
HAN Automotive in 2015 by institute director Joop Pauwelussen.
Automoptive Works by Selma van Loon.
This was followed by a visit to a chosen project / test setup where enthusiastic students explained about:
ADVICE (Advanced Driver Vehicle Interface in a Complex Environment) together with Noldus.
PLUTO hybrid test stand
E-bike
HAN Hydromotive
The evening ended with the famous Volante drink with bitterbal.
You can view the photos below.
Photos Reunion January 19th, 2015