DARE! EMC event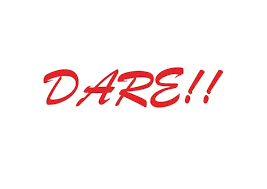 Note; the post below has been translated with Google Translate.
On the 2nd, 3rd and 4th of April DARE !! and Würth Electronik, in collaboration with more than ten other partners, organize the EMC Event 2019.
Under the title "EMC for electronics designers", interesting presentations will again be given.
In addition to the presentation, a dozen EMC-related companies will display their products and services in the main hall and it will be possible to contact them during the breaks.
The following topics are discussed:
Introduction EMC
Discover your legal possibilities
Signal integrity on the PCB
Minimize EMI with the latest generation dc / dc switching & iCoupler technology
EMC-design PCB
EMC in the design process and the vision of Agentschap Telecom
Effects of EMC components
Target audiences
The event is intended for designers of electronics, engineers and project managers of electronic / electrical equipment and systems. The level is MBO with experience or HBO electronics and / or electrical engineering and therefore also suitable for Automotive Engineers from Volante.
You can register directly with the organization via this registration link.