ALV and visit Scania Zwolle
Note; the post below has been translated with Google Translate.
On Saturday October 4th, 2014 we organized the Volante autumn event 2014. The Volante ALV combined with a visit to Scania Zwolle.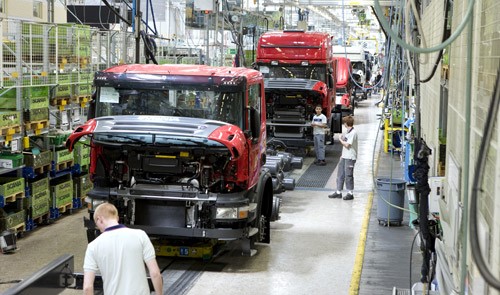 Every year we try to combine the General Members' Meeting (ALV) with an interesting company visit.
This year we are a guest at Scania Zwolle for a tour of the factory.
The program looked like this:
12:00 reception and lunch Hotel Mercure Zwolle
13.00 Presentation of Sacnia
13.45 departure to Scania
14.00 – 15.30 visit to the Scania factory
15.30 – 15.45 back to Mercure
15.45 coffee / tea
16.00 Annual meeting
17.00 Network drink
18.00 End

Unfortunately, the report of the day, together with the minutes of the general meeting of members, was lost. We cannot show more information here.